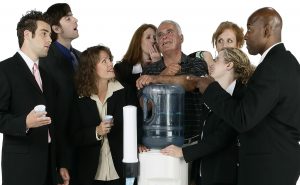 Erma Bombeck wrote, "Some say our national pastime is baseball. Not me. It's gossip." Supermarket tabloids, magazines, and social media thrive on spreading rumors about people. In addition, we all know people who love to gossip and delight in sharing information, secrets, or stories about others. While it can be flattering, the juiciest gossip is negative or malicious.
Think back
… Have you ever been the subject of gossip? Have you ever spread gossip about others? Has gossip impacted your life or the life of someone you know? What do you think about celebrity gossip?
Share your gossip stories forward.
Start Writing