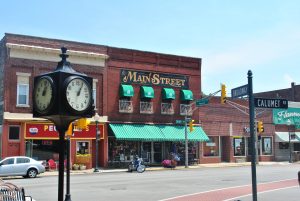 Thomas Wolfe's novel tells us
You Can't Go Home Again.
Whether or not you agree, you undoubtedly have memories, good or bad, humorous or serious, of your hometown. On this Fourth of July,
think back
… What was your hometown like? What did you love or hate about your town when you were young? If you have moved away, do you ever wish you still lived there? How does it compare with the place you live now?
Share your hometown stories forward.
Start Writing