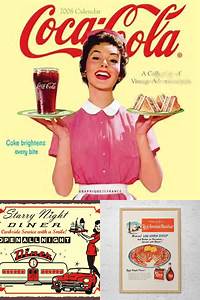 My Massachusetts home town boasts a common, public ground established in colonial times where landless residents could graze their cows, goats and sheep. There was no gazebo or band pagoda but the common was fenced in by granite posts set in the 1750s. An ornate cast iron trough offered water to horses and dogs.
Ten years feels like an eternity at that age.
Businesses had grown around the common, housed in two-story, wood-framed buildings and announcing in matter-of-fact Yankee text their purpose: Conant's hardware. Donelan's grocery. The post office, Art's Sunoco with two pumps and a grease rack. A doctor's office resided in a stately Victorian and the bell on the nearby Baptist church rang every hour.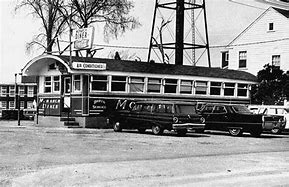 At one end of the common, a railroad car hunkered down, far from any rails, as displaced as a shipwreck. Incongruous, the car stood out, painted in the glittering burgundy and yellows of the Boston & Maine railway. Magnificent gold-leaf lettering announced that the former passenger coach had been converted into the Monarch Diner.
The Monarch enjoyed great popularity. Workers from the nearby textile mill, local merchants, delivery truckers, state troopers and back road travelers frequented the Monarch unannounced, sliding onto a stool at the counter or into a booth along the surviving row of railcar windows.
A customer at the Monarch Diner could enjoy a steakburger for 30 cents, a double burger for forty. Spanish burgers and cheeseburgers demanded an extra nickel at 35 cents, French fries would set you back 15 cents. Waitresses slid root beer, orangeade, malted milk, coffee, coca-cola and hot chocolate down the counter from the dispenser and heartburn chili was available from dawn to dusk.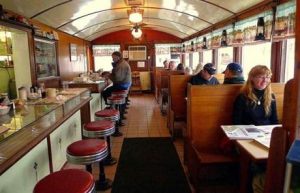 The Monarch was small. The booths, counter, and galley kitchen all had to fit in the standard width of a railway car, making intimate conversations impossible before the all-hearing ears of the waitress and short order cooks. The elementary school lay just down the street, and Littleton High sprawled across a former pasture below.
The Monarch was mostly the domain of the shop guys. They would gather in the mornings to drink coffee. I had not yet been weaned off milk and orange juice. They had cars. I took the bus to school or rode with other college prep friends. They took woodworking and shop. I studied French, botany, calculus, and government. Sports provided the only relief from this yawning class divide.
When I was a senior in high school, I began working at a small machine shop just down King Street around the corner from Conant's hardware store. On Saturday mornings, I would hit the Monarch for breakfast. I took on the coffee habit to wake up for work. Often, about the time I headed off to work, the shop guys would come in to recuperate from the night before.
I remember the odd juxtaposition. Here I was, trudging off to operate a lathe, earning bucks for college, while my vocational buddies staggered in from a night of drinking and — according to their stories, at least — scoring with the ladies. The banter was always smothered in a surfeit of hangover-driven hyperbole. I didn't often join them, largely because I didn't have much to brag about.
Years passed. I left home for college, my father died, the family moved away from Littleton. My mother moved to New York, my older sister relocated in Boston. I migrated to California where I pursued my passion for music, theater, and resistance, living on the edge, experimenting with life. I struck up a committed relationship with a woman and her two children. We traveled around the country together, living and working in communes, collectives, and gypsy caravans.
At one point, our travels took us to a commune in western Massachusetts where, despite my college education, I returned to a shop, this time working with similarly displaced pals from Students for a Democratic Society, a radical New Left organization that united many of us against the Vietnam war. Here I was, once again working with lathes, drill presses, and table saws, making hardwood furniture.
My companion, her children, and I would often drive into Boston to visit my sister. By that time, I had been away from my home town for ten years. My hair had grown long and shaggy, my consciousness had exploded beyond the horizons of my own comprehension, history flashed dark and light between horrific war and nascent revolution.
Driving back to our rural commune from Boston early one Sunday morning, I took a detour from our usual route and drove us onto Littleton common. We would eat at the Monarch Diner!
There it sat, still resplendent in its trademark yellow and burgundy, the paint faded, the gilt lettering unchanged. We piled out of the truck and tromped inside the narrow space. The place was practically empty and the prices had changed, but the smells of breakfast hung familiar under the low-arched Pullman ceiling. Our rag-tag appearance went unnoticed. The counterculture had apparently arrived in Littleton, Massachusetts.
We tumbled into a high-backed booth at the far end of the diner's narrow corridor. The kids ordered French toast and waffles, my companion and I ordered western omelets. The food came quickly, and the waitress, a young stranger, took to the kids and kept the coffee fresh and hot. We relaxed, bellies warming with the food. Of course the waitress was a stranger, I thought. So much time had passed.
I heard the rumble of a V-8, an iconic sound from my high school life, when 1950s Fords, Mercs, and Chevys sported blaring glasspack mufflers and makeout knobs on the steering wheels. A bright orange Plymouth Barracuda, a 1970s "muscle car", pulled up under the diner windows and stopped.
Another roar, and a Chevy Camaro pulled in beside the Plymouth, to be followed by a Mustang. Car doors slammed. I heard laughter and the broad "a"s and flat "r"s of New England accents. I turned to my partner. "Here they come," I said. "A new crop of Littleton's finest."
Four young men tumbled into the diner. From our booth at the far end of the corridor, they sounded the same as any laugh-happy guys. They elbowed into the front booth. The decibels rose as the newcomers chided the waitress and tossed out their orders. The young woman gave as good as she got.
We finished breakfast. Plates arrived at the front booth, the clamor subsided, punctuated sporadically by guffaws, "fuckin' a"s, references to the female anatomy, the size and color of various undergarments, and the tragicomedy of last night's drunken exploits.
We paid up and our little quartet trooped toward the diner door. Are you going to say 'hello' my partner asked. No, I replied. What was I going to say to a bunch of kids? I used to live here? How's the basketball season goin'? As I approached the booth, my peripheral vision caught the profile of a chin and nose, the color and curl of a haircut, the hunch of a shoulder.
One face looked up, the still-chubby moon of a classmate. One more step, we passed each other's sightlines, and they were gone. I waved to the waitress, pushed through the squeaking storm door and rejoined my family. A shock of recognition hit me. Those kids, I thought. They aren't new kids, hanging out in senior year. These were the same guys, my peers, my former classmates.
Ten years feels like an eternity at that age. These four guys had lived those ten years in parallel with mine. Had Vietnam taken them in and spit them back out? Had they seen anything of the world? Did they have good jobs? Had they avoided marriage? Did they smoke weed, pop pills, or just drink? When we graduated, we had yet to have our minds blown by a nickel bag or a matchbox of weed.
Why didn't I stop to say "hello?" While we passed through the grades together, the gap that appeared in middle school grew intangibly until we began to recognize the differences and anticipate their impact. By the time I left, there was little more to say than "so long," and "hey, good luck."
Driving west on Route Two, I had to look into myself. I had no idea who I was. I was consulting the I Ching for advice. How would I present myself to my former classmates in this awkward coincidence?
Thirty years later, I reunited with my classmates. We embraced each other warmly and dug into each other's lives. For two breathless days, I gained back much of what I had lost that Sunday morning at the Monarch diner.
Charles Degelman
Writer, editor, and educator based in Los Angeles. He's also played a lot of music. Degelman teaches writing at California State University, Los Angeles. 
Degelman lives in the hills of Hollywood with his companion on the road of life, four cats, assorted dogs, and a coterie of communard brothers and sisters.
Characterizations: moving, well written