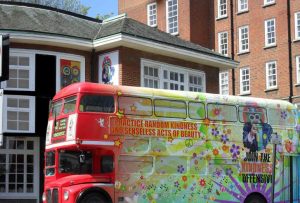 The phrase "practice random kindness and senseless acts of beauty" was written by Anne Herbert on a placemat in a Sausalito, California restaurant in 1982. These words jumped from bumper stickers to stories published in newspapers to classroom assignments. In this era of divisiveness and distrust, random acts of kindness restore our faith in caring and compassion.
Think back
… have you given, received, or observed random acts of kindness? What feelings were evoked?
Share your random acts of kindness stories forward.
Start Writing