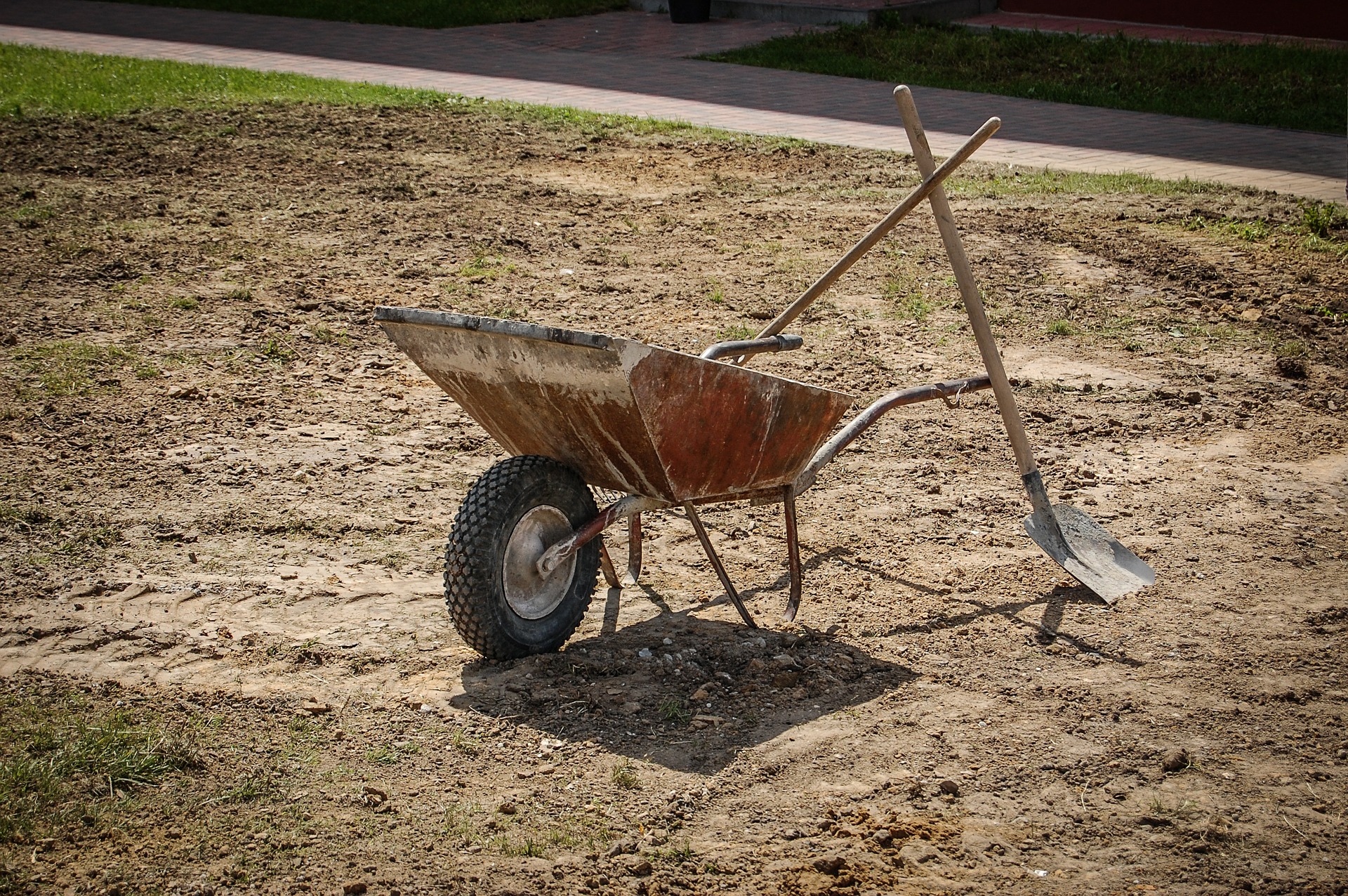 Author's Note: This story provides more details on an incident that happened at the end of my story Fish in the Street, Snakes Under Glass. While I tried to think of another random act, this one was the most meaningful, so I elaborate on it here.
"Can I help?" a woman's voice asked from behind me. A young woman had appeared with a shovel.
Sometimes there are guardian angels, or at least humans come along to impersonate them. It was a morning in 1998, after the 100-year El Nino flood, and the night before I'd waded through three feet of water in my yard in Menlo Park, managed to get to a neighbor's house, and trudged back to find the first kindness from the universe: the water hadn't gone into my house. After reaching the top step of my front porch, the water had retreated, leaving a very squishy lawn covered with debris. Worse, about two feet of mud from the flooded creek covered my long, wide driveway, making it impassible.
I ate a quick breakfast, drank a cup of coffee, and found a shovel in my garage. Starting from where the driveway ended at the street, I began shoveling. Mud is very heavy, I discovered. So much so that it felt like I could move only a pound of it at a time. "Can I help?" a woman's voice asked from behind me. A young woman had appeared with a shovel. "Oh, thank you," I replied. Her name was Audrey, and I'd never seen her before. We didn't talk much because it took our collective strength to clear the mud. We shoveled for an hour, and we hardly made any progress. Clearing the driveway would take days at this rate.
A pickup truck driving slowly down the street caught the corner of my eye. Out stepped two large, very strong men. "We can help you ladies," one said. With that, they took out two huge shovels and a wheelbarrow from the bed of the truck. We noticed that the flood had created a large sinkhole-like depression in my neighbor's yard, right near my driveway. After a quick discussion with the neighbors, the four of us started shoveling mud into the wheelbarrow. When it was full, one of the men dumped the mud into the sinkhole.
It would have been impossible for Audrey and me to lift the large shovels the men were wielding, let alone move the wheelbarrow. Progress speeded up amazingly, and within another hour and a half, all but a few inches of the mud had been cleared. The men instructed me to hose down the driveway to remove the remaining mud. As I thanked the men and Audrey and offered them food and coffee, they declined and in the blink of an eye were gone. It took another couple of hours to hose the mud and clear the worst of the debris, but by the end of the day the front yard looked close to normal.
Audrey had arrived on foot, and although she must have lived in the neighborhood, I couldn't find her and never saw her again. The men never told me their names or where they had come from. This random, anonymous act of kindness has stayed with me until this day. I only hope I can pay it forward to someone who needs help, but not by using a shovel.
Marian
I have recently retired from a marketing and technical writing and editing career and am thoroughly enjoying writing for myself and others.
Characterizations: right on!, well written