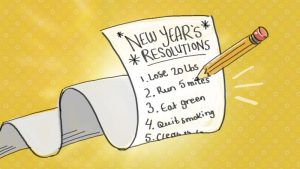 Most of us have made New Year's resolutions at one point or another, and for some of us it's a yearly tradition: We set goals to improve our lives, a checklist of things to either do, or not do.
Think back
… to some of the resolutions you have made, kept, and/or broken over the years, and any you might be thinking about for the coming year.
Share your resolutions stories forward.
Start Writing