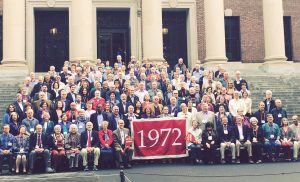 Thanksgiving is a popular time for family reunions, but you've got plenty of leeway on this prompt.
Think back
... to a memorable family, high school, college, or work reunion. Was it a chance to renew old bonds? Catch up with long-lost friends? Hook up with that old flame or hot cousin? Or was it, as one TV writer put it, "all the people you never wanted to see again in one place?"
Share your reunion stories forward.
Start Writing