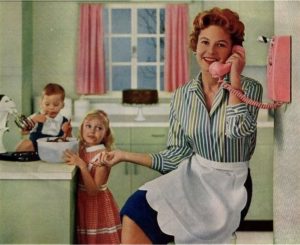 In the Fifties, it was much more common for a mother to stay at home with her children than to work outside the home. More recently, the pandemic has given new meaning to the concept of stay-at-home parent. With children doing most of their schooling virtually since March, 2020, many parents have had to step back from their jobs or try to juggle their children's needs while working from home.
Think back
… were you raised by a stay-at-home parent? Were you ever one? In honor of Mother's Day,
share your stay-at-home parent stories forward.
Start Writing