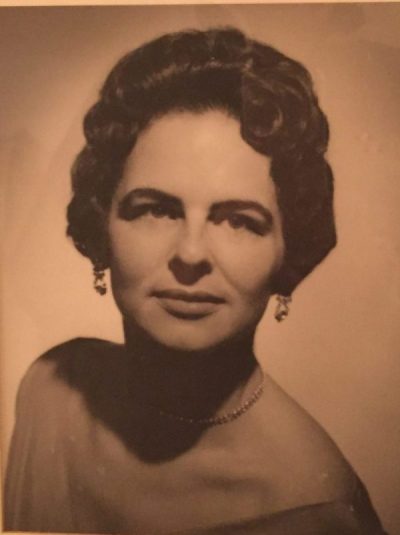 My mother was born in 1921 in Jersey City, New Jersey. She was a bright and precocious child, and skipped three grades in school, finishing high school in 1936 at age fifteen. When she graduated from New Jersey College for Women (now Douglass College, part of Rutgers University) in 1940, she had just turned nineteen. She majored in French and minored in Spanish, and after she graduated, she got a job as a tri-lingual secretary for an import-export firm. She only worked for three years though, because in 1943 she married my father and they moved to Indiana, where he was stationed at a naval hospital for the remainder of the war. She was only twenty-two, but he was thirty-four and in a hurry to have a family. While in Indiana, she had two babies only eighteen months apart. Taking care of them was more than a full-time job.
I'm glad my mother was at home for me. I liked having her there all the time.
After my father got out of the service, they moved back to New Jersey, living with my grandparents in Jersey City for a while, and then eventually buying a house in Belleville. I was born in 1951, when my sisters were seven and five.
My mother never worked outside of the home again, nor was it something she even contemplated. In those days women who were married to men who made a good living generally stayed home, because it was thought that the only reason for women to work was if they needed the money.
The stay-at-home mother was pretty typical in my world. None of my friends had mothers who worked either. My aunt Daisy was a kindergarten teacher, but that was because she was divorced. (Which was also unusual in those days.) I'm pretty sure that once she remarried she stopped teaching.
In my parents' marriage, the division of labor was clear. My mother was in charge of the house and the family, my father earned the money to support us. He might have disagreed with some of the decisions she made regarding us kids, but he would have no more told her how to raise the children than she would have told him how to practice medicine. She paid attention to what was happening for all of us at school and with extracurricular activities, bought us supplies, took us to meetings, and just told him what she thought he needed to know. We generally only saw him at dinnertime, when we all ate together.
In elementary school, everyone went home for lunch. There wasn't a cafeteria or any kind of lunchroom at the school. It was assumed that every student had someone at home who was preparing lunch for them. If there had been any kids at my school with working mothers (and no grandparent in the home, which would be another option), I don't know what they would have done.
The first working mother I ever knew who had a husband was the morning driver in my College High School carpool. College High was the school I went to from seventh through twelfth grade, and it was in Montclair, a town about ten miles away from Belleville. There were students from many different towns there, but only one other person from Belleville, a girl named Vicki who was two years ahead of me. The two of us carpooled for four years, until she graduated. Her mother worked in an office, so she drove us to school in the morning and then went to work. I have no idea what kind of job she had, or where her office was. I also don't know if she worked because her husband didn't earn enough to support them, or because she wanted to. That wasn't the kind of question one could ask. I was amazed by the fact that when we dropped Vicki off at her house after school, there was no one there, and she let herself in with a key. Before our carpool she used to take the bus home from school. Having a working mother made Vicki seem very exotic.
I never knew how my mother occupied her time while I was in school. Of course she did the grocery shopping (the Acme was three doors down from our house) and cooked all the meals, and a certain amount of housekeeping, but I wonder if that filled her days. She wasn't a fanatic about keeping everything spotless (which is probably why I'm not either). She belonged to some organizations like Hadassah and Sisterhood, though I never knew what that entailed. At some point she joined the local chapter of the Brandeis National Women's Committee, which was a book club and also raised money for this new university that didn't have an alumni base yet.
I do know that she was never too busy for me, always there no matter what I needed. She helped me with my homework if I was having trouble, sewed the badges on my Girl Scout uniform and the nametapes into my camp clothes, and "pegged" my pants to make them skin-tight when that was the fashion. She drove me to friends' houses and to school dances, as well as being the afternoon driver in my high school carpool. And then drove me both ways for the last two years, after Vicki graduated.
Once I got to the point of having papers to write, she always typed them for me. Having been a secretary for three years, she had become a very fast typist, and she hadn't lost her speed over the years. Sometimes she would be typing the first part of the paper while I was still writing the end, since I was always a last-minute kind of person. She also had the most amazing ability to eyeball the footnotes and know exactly when to stop typing the text to leave the right amount of space for footnotes at the bottom of the page. This is a skill that obviously became obsolete once computers came along, but that didn't happen until long after I finished college. I wished she had been able to type my college papers — and especially my senior thesis — because without her help, I ended up putting all the footnotes at the end of the paper instead of on each page, which doesn't look nearly as good.
She encouraged all of her daughters to have careers, and we all did. She said that if she had grown up at a different time, she would likely have continued working after getting married, but I never heard her say that there was any particular career she would have liked to pursue.
By the time I had my first child, I had been a lawyer for eight years, and I had a good job in the Attorney General's Office. (My mother had her first child at twenty-three; in contrast, I had my first child at thirty-three.) While I took a year of maternity leave when each child was born, and only worked half-time from then on, I could not have imagined being a stay-at-home mother. I liked practicing law, and I wanted to continue doing it. I actually felt that working half of the time and being with my children the other half of the time was the perfect combination. When my cases were driving me crazy, I could go home to my kids, and when my kids were driving me crazy, I could go in to the office.
I have to say, though, that I'm glad my mother was at home for me. I liked having her there all the time. I considered her to be just about the perfect mother. Once I had my own kids, I tried to be as much like her as possible. When I had a problem with any of them, I would try to imagine what she would have done. Sometimes I would ask her advice, but usually she couldn't remember ever having had any problems with us – I guess in her memory, we were the perfect children too!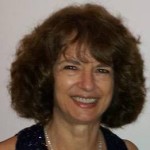 Suzy
Characterizations: moving, right on!, well written