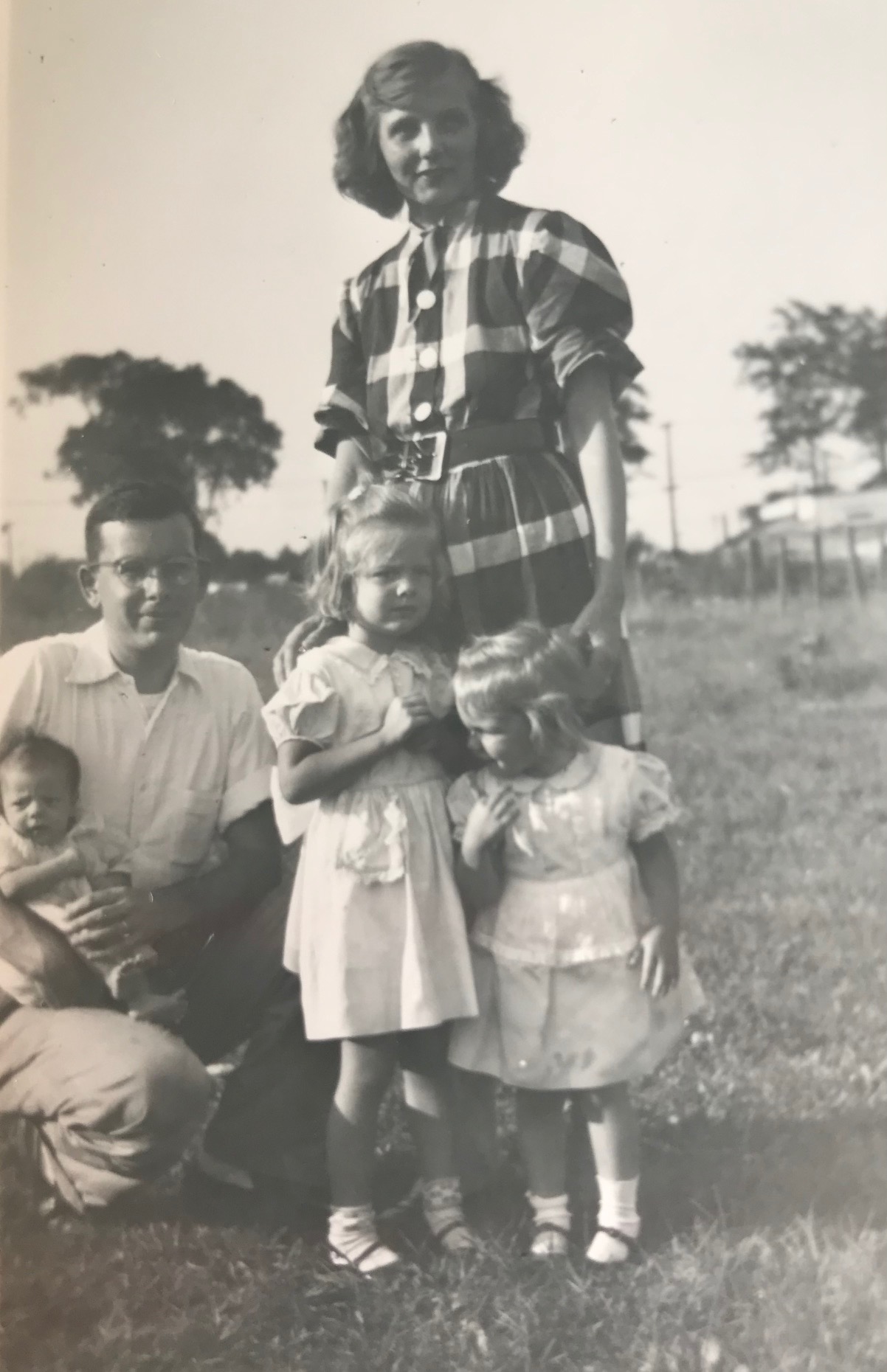 My mother spent about ten years as a stay-at-home parent.   It was never a destination, just a bumpy section of her life journey.  This is, of course, my version of her story, which is also a story of the times.   But I don't think it is too far from the truth.
In the end, she decided she didn't want to break up the family, and returned, telling my father never to mention the idea of doing a PhD to her, EVER!  It was too late.  That was that.
She was a child of the depression, a young woman during The War, and a homebound wife and mother in the 1950's.  By the time she moved on in the 1960's, she could only compromise.  Not without some bitterness.
Her father was a forceful personality, a charismatic economics professor who worked on the New Deal.  He had a strong Calvinist work ethic and sense of responsibility.  Education and intellectual achievement was prized above all else, and his children felt it keenly, internalizing a need to succeed as well as a sense of never living up to expectations. One benefit was that he did send all his children through college, even the girls.
After graduation, my mother became a temporary junior high teacher in San Francisco, but wanted more, so she applied to graduate school at the University of California Berkeley.  Alas, there was no appetite for a girl when so many men were now returning from the war, and she was told by the interviewer that, although she qualified, she needed to "live a little" before starting graduate work, adding that "she was probably a goddamned virgin to boot."  (As my mother would tell it, "Well, of course I WAS!") Angry and discouraged, she sought a permanent teaching position in the San Francisco public schools.  Although the published results of the written tests showed she had the top score of over two thousand applicants, she was rated #72.  Why?  The interviewers felt she did not "need" the position and would probably just get married anyway.
So, when a friend told her about a job teaching at the Peking American School, she signed up, regardless of the complete disapproval from her father, and the fact that China was now in the middle of a revolutionary war.  The decision changed her life.  She loved China and her independence; she was a spectacularly successful teacher.  She also met my father, who was working as a middle management trainee for StanVac in Canton.  They married after he won her over through a long courtship of letters. She got pregnant immediately, and they reluctantly left China in 1949, only when safety could no longer be guaranteed.
Back in the States, my father signed up through the GI Bill for graduate school in economics, with a goal of working in developing countries.  My mother was stuck in the student housing at Shanks Village, a converted Army barracks camp outside New York City, with an infant daughter, surrounded by other young mothers and children.  Her stay-at-home years had begun. In short order, she had two more daughters, and days were filled with endless diaper changes, trying to pacify colicky kids (I was the worst), laundry, cooking, cleaning, and waiting for my father to return.  This was generally described as hell.
She disdained the conversation with the other women– "girl talk" focusing on domestic chores and gossip–and she found babies entirely uninteresting before they began to talk.  She craved some mental stimulation, to be opining on the state of the world and debating politics, usually with the men (and woe to any who dared challenge her opinions). Three kids under five years old made that impossible.
After three years, they moved to St Louis Missouri, where my father worked on his PhD thesis and my mother took care of the three children in another shabby pre-fab house left over from the war.  And then The Accident happened.  While heading west to visit grandparents, our family car was T-boned by a woman "looking at the corn" in Kansas.  The car was totaled, and my father's first thought was that he had killed his entire family, as we were strewn bleeding and unconscious across the highway.  In fact, all survived, but my mother had a head injury that caused her headaches and endocrine issues, and her ankle was mangled.  In any case, my mother could hardly take care of herself, let alone the kids, or entertain ambitions beyond recovery.
But recover she eventually did, and when we moved to East Lansing, Michigan for my father's first real teaching job after the PhD was in hand, things were a bit brighter. The children were finally old enough to go to school.   We had a small house.  While she was contemplating her possibilities, my father got an assignment with Saigon University for two years.
Vietnam was in a period after French colonialism and before the US war, the country divided into North and South.  My mother had the distraction of being an ex-pat, opportunity to meet people from diverse backgrounds and interests, her kids in school, help with housework, a new country to explore and the drama of political instability.
The return to East Lansing after that was rough, and she determined to get back to teaching.  This involved taking education courses to qualify her for a Michigan license, which she found insultingly basic and a waste of time.  But necessary.  She was hired at East Lansing Junior High, which she claimed to prefer because she had a chance to reach the kids at a pivotal age, when she might still make a real difference.  Her days as a stay-at-home parent had ended.
The story did not end there however.  She wanted to get her own PhD—maybe economics or history—but it would be impossible if the family kept moving around.  And indeed, a few years later, my father took a consulting position in East Pakistan for a couple of years, and off we went.  My mother ended up as the principal of the tiny Dacca American School, and her duties included teaching and acting as ad hoc basketball coach, along with trying to maintain some level of scholastic standards.
When we once again returned to East Lansing two years later, she returned to teaching at the Junior High.  The discussions were not shared with the kids (my parents were of the school that one never argued in front of the children), but story has it that, for her, the time was now or never to go for a PhD.  She wouldn't try for it unless she could be guaranteed that the family would not move.  My father couldn't do that.  So she bought a one-way ticket to the West Coast to see her parents, and to think over her options.
In the end, she decided she didn't want to break up the family, and returned, telling my father never to mention the idea of doing a PhD to her, EVER!  It was too late.  That was that.
Sure enough, in two more years, the family moved again, this time to the Washington DC area.  She got another teaching credential and taught in Maryland public high schools until she retired; she believed fervently that democracy depended on good public education.  She taught English, social studies, US and Asian history, and economics.  She fought with lunkhead administrators and represented the teachers association.  She was the teacher who held a class rapt, and no one acted up.  The one who gave essay tests, wove in currents events, and challenged people to back up their opinions.  The one students continued to visit and write to for years after graduation
She received many honors, including one from Georgetown University in recognition of the role high school teachers play in preparing the students for college.  She had been voted the most influential teacher by her students. And so, one fine spring day in 1979, age 58, called by the official first name she never used, she received her bittersweet honorary university doctorate.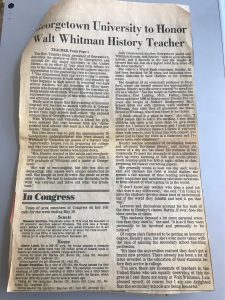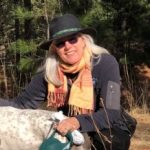 Khati Hendry
Characterizations: right on!, well written