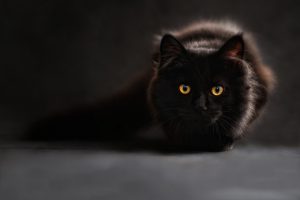 It's natural for us to want good fortune and avoid bad outcomes, but what's the difference between that and superstition? When we were younger, we might have steered clear of black cats, tried not to break mirrors, found four-leaf clovers, stroked rabbits' feet, or worn hamsas. Maybe we still do.
Think back …
What was your most powerful superstition? Are you still superstitious now? Or, if you weren't or aren't superstitious, why not?
Share your superstition stories forward.
Start Writing