When I was ten, I went to summer camp for the first time, and I loved it so much that I decided that my cabin number—2—would forever be my lucky number. From then on, I tried to do everything in groups or multiples of 2: I would eat a cookie in 2, 4, or 8 bites, for example. Because 3 was neither 2 nor 4, it somehow became a bad number, to be avoided at all costs. No 3-bite cookies for me.
Superstitions are heightened during stressful times, for example, when expecting a child.
When I was eleven, on April 7, 1962, to be exact, my friend Linda and I went to a Saturday matinee and saw Mr. Sardonicus, a low-budget horror film whose story terrified me into an anxiety disorder that lasted for several years. In brief, an old man buys a raffle ticket, #777, then dies with the ticket in his pocket. After he is buried, his daughter learns that it's the winning ticket and she convinces her husband to dig up her father's body. The husband complies, but the shock paralyzes his face, he becomes a hideous ghoul, and his wife commits suicide. You don't need to know the rest, but suffice it to say that from then on, the number 7 became the symbol of evil in my irrational numerology.
The anxiety eventually resolved, but the fear of 7 persisted. It didn't help that my beloved uncle died on January 7, 1963. After that, my spectrum of good and evil was complete: 2 was the safe, lucky, blessed number; whereas 1 (for January), 3, and 7 were the symbols of doom and death. Yeah, I know, really crazy stuff.
Fast-forward about thirty-five years. I had somehow survived the 1970s, even 7-7-77, and although I no longer ate my cookies in even numbers of bites as I went to college, got married, got a job, and had two children, I still had some kind of emotional connection to my number system. Superstitions are heightened during stressful times, for example, when expecting a child, so when I found myself pregnant with my third child, whose due date was in 1/31/99 (9 also being on the evil side of the spectrum, since it is 3 + 3 + 3, or 3 x 3), I fell into a kind of pre-partum dread. And the pregnancy was full of problems—by eight weeks along, I was on semi-bedrest, then I developed high blood pressure, then high blood sugar, things I did not suffer from during my first two pregnancies. I went from week to week with an increasing sense of doom. Of course, in our time and culture, we expect a happy ending to this type of story, so I just assumed my craziness was something I'd laugh about in a few years.
Getting through the holidays on bedrest with a six-year-old and a ten-year-old was a challenge, but after New Year's, at last, I could relax. Or so I thought. On 1/3/99, during the Great Snowstorm of 1999, I hemorrhaged. The ambulance couldn't take me to the big teaching hospital because of the blizzard so they took me to the little local one. My son was born healthy, if a month early, by emergency C-section, but in the back of my mind, the feeling of dread persisted. I ordered myself to snap out of it, for my son.
I camped out in the nursery, holding his hand and talking to him. I couldn't nurse him yet, but he opened his eyes and he could already focus. On 1/5/99, he started spitting up green stuff. The nurse told me not to worry, that all babies spit up, but it was green, and he hadn't consumed anything because he had breathing issues and was on an IV. I insisted that she call the on-duty doctor, but on 1/6/99, they discharged me and told me to leave everything in their hands.
On the morning of 1/7/99, the anniversary of my uncle's death, I was a mess. I sped back to the hospital, even though I wasn't supposed to drive. I wanted to see my son and reassure myself that he was all right on the evilest of days. But when I got there, an ambulance team was packing him up to be transferred to that big teaching hospital, because by this time, my baby was passing blood as well as spitting up green stuff. Just so you know, spitting up green is never normal in a newborn, the doctor on call should have known that, and by the end of that darkest of days, my baby was dead.  Was my irrational fear of 1, 3, and 7 really irrational, or had it been a premonition?
Don't worry: This story does, in fact, have a happy ending, and not just a brave rationalization of what I learned by this sad, but ennobling experience. To quote my friend Phil: I would gladly have bestowed this ennobling experience on someone else. On the day I buried my son, I resolved that a set of bad numbers and a medical mistake would not write the last chapter of our family-building saga. The last chapter would be written by us. So we tried again. And tried. And tried. The year 1999 came and went, along with 2000, and half of 2001. Finally the miracle happened: I was expecting my fourth child with a due date of 2/28/2002. With four 2's and an 8, it had to be a sign. And this time, there was no bed rest, blood pressure was normal, blood sugar was normal, all tests normal, all systems go. When February 2002 rolled around, it occurred to me that my baby could have one of a number of really cool birthdays: There was 2/2/2002, although that was a bit early. Then there was 2/12/2002, getting warmer, then 2/20/2002 warmer still. But those days came and went. Finally there was one cool date left: 2/22/2002. However, my body did not share my love for cool numbers; it seemed to want to stay pregnant forever. Fortunately on 2/21/2002, my doctor, who was concerned that the baby was getting too big, agreed to induce labor. "What about TOMORROW?" I asked hopefully, and he said, "Sure," because he would be the doctor on call. So . . . on 2/22/2002, at exactly 5:22 p.m., my daughter Julia was born. Again, was my long-time love of 2 just a superstition, or was it a harbinger of a future miracle? I guess that will remain one of life's inexplicable mysteries, along with the mystery and miracle of birth itself.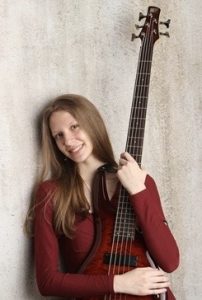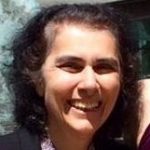 Joan Matthews
Characterizations: funny, moving, well written