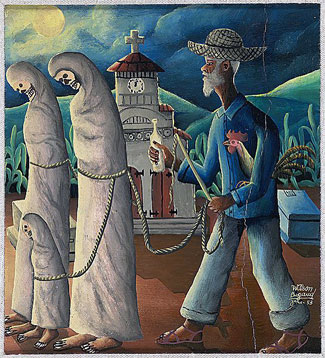 Yes, I'm superstitious. I drive on the right side of the road in America out of fear that someone will hit me head on if I stray. I urge Mercury and Venus to keep circling the sun, hoping for reassurance that the next sphere, our planet Earth, will follow suit. I instruct my shaman's apprentice to maintain a steady beat on a mule skin drum, so I can find my way back from the ether. The drumbeats create a string of beads like Jason's golden thread, offering the logic of tempo to my entranced brain.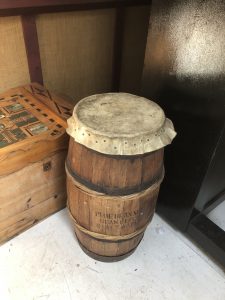 The logic of tempo depends upon two points to establish a rhythm, a line of order that possesses length, direction and purpose. If a heart beats only once, there would be no life. Without the tempo set by two or more beats, there would no logic, no life. Likewise, without tempo, there would be no present. There would only be a now. And then another now. And another. No past. No future. Only now.
For us to acknowledge time, we have to be superstitious. Superstition asks for blind faith from its supplicants. The shaman who gambles his life and his use-value on his abilities, the zombie who obeys the punishing will of the community, the motorcyclist who leans into the turn, all rely on the unsupportable belief that, in the next moment, what happened before will happen again. Boom, boom, boom, ad infinitum.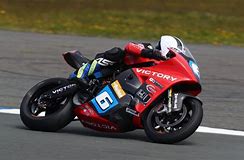 Without the next drumbeat, without the continued consensus of condemnation, without the stability of centrifugal motion, without superstition, the entire universe might easily collapse in on itself, sucking the cosmos back with it. So, preposterous as it is, superstition allows us to believe that rhythm marks time, opinion can cause life or death, and motion flies through time and space. Superstition requires intelligence in the form of logic, a grasp of cause and effect, skill sets to drive cosmic events, and the blind faith that if an event happens once, it can — and probably will — happen again. Let's hear it for superstition.
And then, there's ignorance. Ignorance depends upon denial. For example, I'd have to be in denial to think that the bottle of water on the table next to me was not a collection of crystals and molecules held in temporary suspension by forces described by quantum physics. More personally, if I wasn't superstitions about the complexities of my body and its workings, I'd have no faith that I would exist in the next moment.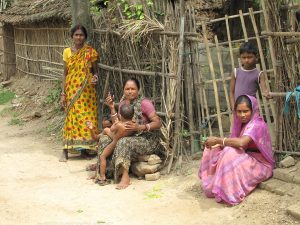 Denial, a root cause of ignorance, usually breeds on a belief that there's a benefit to denying the existence of a person, place, or event. Denial is also a lazy way out of the need to understand. Ignorance and denial are convenient. For example, in the early 1950s, doctors and medical practitioners tried to introduce the rhythm method of birth control to rural Indian women. In order to help the women track their fertility cycles, each woman was given a device with two-colored beads on a wire. One color stood for a fertile day while another color stood for days in which she might practice sexuality with a lessened chance of conceiving.
However, the women, in an effort to please their husbands (and one would hope, themselves, although not bloody likely) would simply slide the required number of beads into the "safe" zone of their device. From that act, they would surmise that it would be "safe" to have sex without fear of pregnancy. Convenient. Ignorance and denial led to the collapse of any faith in the rhythm method, and the birth-control project failed.
In the case of the Indian women, we have empathy. Their ignorance came from deprivation, a lack of education, and a culture that viewed differently cause and effect and the linear nature of time. Their denial was also more innocent. They wished to deny their own physiological rhythms in order to maintain the social stability of the household, or to make it possible (again, one hopes) for them to enjoy sex when they wanted to enjoy sex.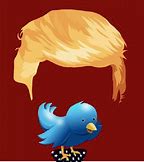 Today, we stagger under the burden of another display of ignorance and convenient denial. We ricochet between theory, superstition, and practice involved in medical science and epidemiology. The circumstances surrounding Covid-19 in America couldn't contrast more starkly with the opportunistic bead "cheating" of the Indian women. The ignorance and denial involved carry no innocence whatsoever. Still, the effect is the same.
We have a leader, a President thrust upon us, who has no faith, blind or otherwise. He harbors no superstition. He has no wit, no guile, no humor. He has no innocence. He has no motive to understand anything, to do the work of learning. He is too lazy to read; he was too lazy to learn how to read. He grew up, secure in a confidence that he would not need to know anything.
He is psychotic. His sense of reality doesn't connect with society's myths, norms, knowledge, skills, superstitions, or theories. In his tawdry imitation of a mad king, he hears only himself and, because he is barren of humor, he is barren of self-assessment and awareness. In parallel with the Indian women and the rhythm method, he has, out of laziness, denial, and opportunism, reversed the passage of time, the polarity of cause and effect, the centrifuge of forward motion. How has he managed this?
In his faux cavalier style, he explained to the American people that testing for the coronavirus created a problem: If there were no tests, we would have no coronavirus. It would disappear, just like the fertile days in the Indian women's menstrual cycles. In the infuriating way that the media has to soften and normalize, they call this reptilian, limbic twist of logic "magical thinking," This man, and his reverse logic has no magic. He has no science. He has no tempo, no sequence, no innocence. His ignorance comes from depravity, not deprivation. He has no faith. He has no superstition. Death is the only consort to his twisted logic, and he has brought death to America.
#  #  #
If an event happens once, it can — and probably will — happen again.
Charles Degelman
Writer, editor, and educator based in Los Angeles. He's also played a lot of music. Degelman teaches writing at California State University, Los Angeles. 
Degelman lives in the hills of Hollywood with his companion on the road of life, four cats, assorted dogs, and a coterie of communard brothers and sisters.