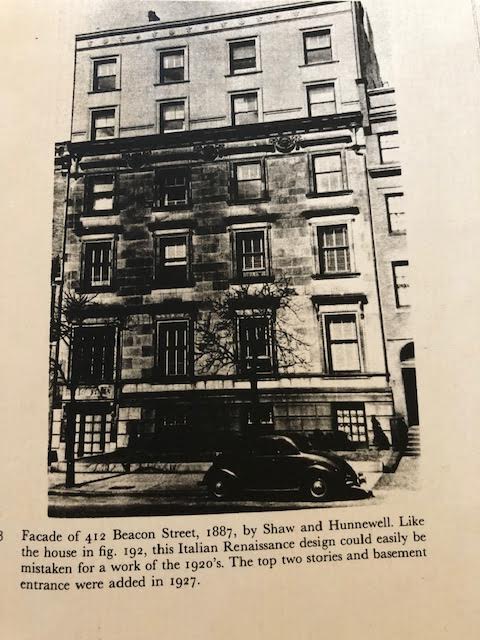 Dan and I have always had specific design ideas. They have changed as our tastes have grown more sophisticated and our financial means also grown and changed through the years, but we always knew what we liked. We married young and started our life together with very limited resources. My father gave us some money early in our marriage. We used most of it to pay for Dan's graduate school, but indulged just a bit to buy the red and white Queen Anne wing chair and side table seen in the photo below. Our style at the time was traditional; red, white and blue.
After a few years, I moved to Chicago to take my first sales job, earned good commission checks. We moved to the Back Bay when I returned, sold our first condominium for a good profit and moved up the street to a larger condo at 412 Beacon Street. It was water-side, but we took a ground floor unit, so had no view. We had a wonderful patio and a private garage, a rare commodity in the Back Bay. Our architect, Patrick, took the penthouse for himself and with these two pre-sales, the developer was able to get a mortgage on the building. The unit was custom designed for us. I was there to document the progress of construction.
Though it had once been a grand townhouse, double wide with a limestone facade (not the usual brick seen throughout the Back Bay), it had fallen onto hard times, during its many years as a medical building.
We got to know the contractor, a wonderful man of Greek origin, who went on to do all our subsequent renovations and we remain in touch. Here he is in front of the building during renovations, which took place in 1981-1982.
Our unit was where the X-ray equipment was housed.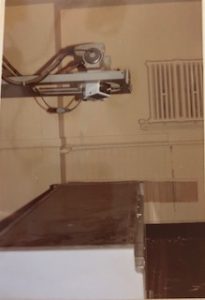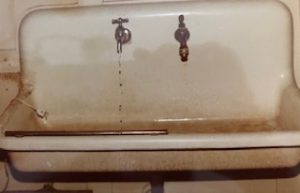 This would become the galley kitchen area. At one end, it opened toward the living room, at the other, it opened toward the dining area.
An ugly wall turned into a graceful, columned bay, looking out to the patio.
The unit is L-shaped. To the right of the entry are the bedrooms (technically only two, as the third doesn't have a closet; we built in shelves, a desk, a TV and put in a futon-like piece for seating and sleeping), two full bathrooms and a closet with a stackable washing machine and dryer. The bedrooms run along the front of the building, fronting Beacon Street, the three ground floor windows seen in the Featured photo. There were good wrought iron bars across them. I always felt perfectly safe there.
OUTDOOR SPACE:
We entered our garage through a common garage, which held six cars, parked tandem. That was entered through a common hallway which ran along side our unit. This was an elevator building with 10 units, but we were on the ground floor, so everyone coming from the garage passed by our door. We had interesting people in our building including someone who came from our previous building (and I still occasionally see on Martha's Vineyard), the head of the Boston Redevelopment Authority and his wife (daughter of the State Treasurer), who was the head of MA Film Bureau at the time. Patrick Lyons, who owned nightclubs, and has gone on to own many good restaurants in the Boston area. He also owns a home on Martha's Vineyard. The chief of surgery at Mass General Hospital. It was an interesting collection of people. I had a very close friend around the corner. David was born while we lived here. I walked everywhere.
We sold the unit in five days. I put David in his stroller to go to the closing and cried as I walked. I wasn't ready to sell. We were so happy there.
Dan noticed it had come on the market again within the past 12 months. The listing is still be searchable: 412 Beacon Street, Unit 1. There is a slide show online. We moved out in 1986. Though the unit had been painted, it had not been renovated (some of the kitchen fixtures were replaced). The bones were still beautiful, just as we had intended.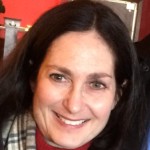 Betsy Pfau
Retired from software sales long ago, two grown children. Theater major in college. Singer still, arts lover, involved in art museums locally (Greater Boston area). Originally from Detroit area.
Characterizations: right on!