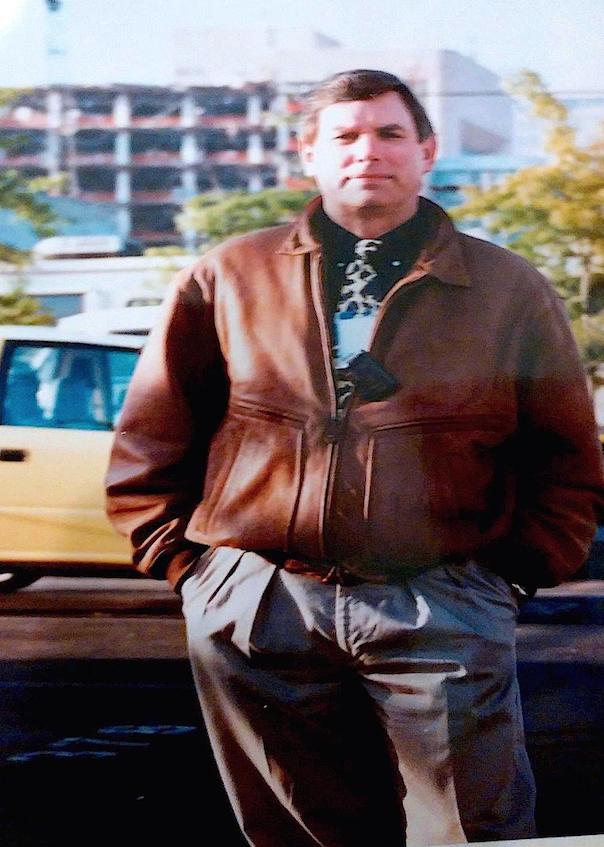 It was a warm and sunny March afternoon in 1995, and I was in a reflective mood as I drove my Isuzu Rodeo north on Arizona's Interstate 17 through the Coconino National Forest. The city of Flagstaff, one of America's best-kept secrets, loomed about 20 miles ahead.
Sometimes an interstate exit can lead you to a new life, even in the midst of tragedy.
I looked forward to seeing Flagstaff again, remembering how beautiful its setting was amid the foothills, pine trees, and cooler temperatures of northern Arizona. Flagstaff is the gateway city to the Grand Canyon, which is 45 minutes to the north. Unlike the stereotypical Arizona town, Flagstaff experiences a four-season climate.
Running to and from
I was on a self-imposed leave from my faculty post at Boston College, trying to deal with a deeply painful experience. I had been driving north about three hours after leaving the obscure town of Apache Junction earlier that morning.
Apache Junction is the trailhead town of the Superstition Mountains, and I had just spent a week trying to lose or find myself — I wasn't sure which — exploring the rugged mountains on horseback.
So now I I was going … well, that was the question, wasn't it? I wasn't sure where I was going.
Dark Moments
At this point in my life I was a mobile human wreck of a 49-year-old man in the middle of an emotional, midlife crisis that had been my worst nightmare come true and which had already caused me to flirt briefly with the idea of suicide a couple months before.
Gratefully, that moment passed without incident.
Here on this Arizona highway, I was following instincts, subconsciously trusting them to show me where to go. But on this bright sunny day on a four-lane highway, it was like I was just feeling my way along in the dark on a country road.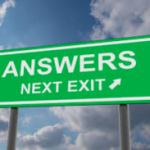 I had the feeling I should exit onto I-40 when I got there, but was unsure why or whether to turn west or east. I just felt it would somehow be an important decision.
I had just spent a week in an otherworldly wilderness, doing something completely different from my Boston routine, something designed to remove me from my nightmarish reality and allow me to grope for my life's reset button. Was that button  just ahead at the I-40 interchange?
A lost love
The dark reality tearing at me was that I had lost the woman we'll call Donna and, along with her, 16 years of an all-consuming relationship and marriage spent in heaven, followed by its final year in the flames of hell. The problem was, even when it was at its worst, I couldn't imagine life without her.
Thinking of the times she wept, I still tasted salt.
I wasn't yet 50, and I had already lived and worked in six states. I'd been commuting from my Boston job to our home in a large midwestern city for the past two years. I realized, over time, that my wanderlust had contributed to Donna's disenchantment with me, as she became much more sedentary when we moved from Boston.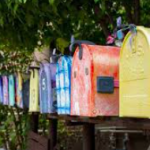 She was tired of changing addresses. She loved her television news anchoring career, and she was good at her job.
A fearful freedom
Not far to that exit now.  I scanned the desert, the multicolored mesas, and distant mountains that were all laid out around me as I pushed toward Flagstaff. Past that, who knew?
I supposed I'd figure it out when the time came. The liberty to do that, as well as the endless openness of Arizona, all enhanced my feelings of – and love for – freedom. Or, at least, the idea of freedom.
I was in a state of being free, yet I was also trapped in loneliness. When the Kris Kristofferson song, Me and Bobby McGee queued up on my CD player, the lyrics fit my mood perfectly. "Freedom's just another word for nothing left to lose," Kris would croon in his slow, craggy voice.
I was a freaking mess.
Exit 171
My mind was still swirling as I approached Exit 171, and I had this feeling I wasn't nearly ready to return to Boston. I was strongly considering going the opposite direction on I-40, west to California. I'd been to the mountains, so why not the ocean next?
I realized, though, that turning east didn't necessarily mean I had to return to Boston. In between Arizona and Massachusetts was my native state of Oklahoma where Mom, Dad, and my sister still lived.
Within the span of the next mile, something inside pulled me back to my Oklahoma roots and suggested that's where I'd find my reset button.
I turned east. I was going home.
The road ahead
I could not know, at that moment, what would lie ahead for me in Oklahoma City. I could not know that my life would start over on April 19, 1995, the same day life would end  tragically for 168 other innocent souls.
The moment I decided to turn right instead of left onto I-40 would be the moment that changed my life forever.
I've sometimes wondered if Timothy McVeigh was already assembling parts for his bomb as I headed to Oklahoma City. I've also wondered how — or why — I could/should find new life amid so much death?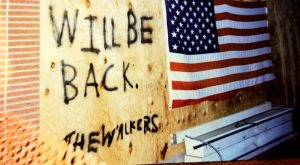 Haunting question
I've given that second question a lot of thought since then. I think the answer has to do with the collision of my personal pain and the collective pain that would soon surround me.  And perhaps it also  had to do with the clarity that comes from writing about others who are experiencing an even greater degree of pain than I was.
Going back to work
In a few weeks, the earth would move in Oklahoma City and I would return to my old life as a journalist reporting on tragedy. That job has a way of putting any reporter's own pain in perspective. That happened to me,  and, I was able to release my own pain in writing about the pain of Oklahoma City.
On April 19, when I offered my skills and experience as a reporter to an Oklahoma City newspaper to cover the bombing, I was also giving myself a way to make connections with other grieving people. The shared experience of grief made us all feel less alone in Oklahoma City. I came to experience a new-found pride in the people of this state that i had been so eager to leave when I was in my 20s.
Regained confidence
Realizing I could contribute by finding answers to questions these grieving survivors wanted, made me feel like I still had something positive to offer. I began feeling better about myself and more confident that I could emerge from my own pain a stronger person. Just like these folks were doing in my native state.
Twenty-seven years later, I'm still sickened that the Oklahoma City bombing happened, but I'm glad I was able to be with my people there when it did.
So that turn I made back in Flagstaff? It was the right choice.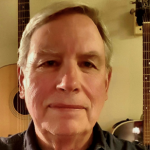 Jim Willis
I am a writer, college professor, and author of several nonfiction books, including three on the decade of the 1960s. Several wonderful essays of gifted Retrospect authors appear in my book, "Daily Life in the 1960s."
Characterizations: been there, moving, right on!, well written