As some of you know, my son James has autism. He is now thirty-three, the author of four books and a well-regarded speaker in the disability community, but when he was four, he was every preschool teacher's nightmare child. Twenty-nine years ago, teachers didn't know much about autism, and it was considered to be primarily a behavioral disorder. Therefore, interventions focused on changing a child's behavior. Autistic children prefer to be alone, often avoiding other children like the plague. The misguided solution to this aversion, of course, was to enroll autistic children in as many school and social programs that would tolerate them, based on the theory that the autistic children would get used to their peers when forced to sit next to them. When that didn't happen, and when the autistic children hid under the table or in the supply closet, they were either dragged out of the closet or punished in some way. This, of course, made their aversion much worse.
I ended up buying five copies of the book, so I'd always have one on hand in case I needed a good cry.
One of the most painful situations for an autistic preschooler was circle time. According to James, circle time consisted of a closed array of noxious sights and smells pelting him from all sides, physical pain from sitting on the floor in an unnatural position, and an inability to understand what was going on because it was auditory. Story time was the absolute worst because, in order to understand a book, he had to look at the words and the pictures. Spoken words meant almost nothing to him, they were produced and vanished too quickly, and listening was highly stressful and frustrating.
Nevertheless, his preschool teacher would force James to sit with the rest of the children for story time at the end of the day, and he would rock and wiggle and hum and attempt to lie down and become a general nuisance, hoping he would be given a blessed time-out.
One day I arrived at the school a little early, when circle time torture was in full swing. James jumped up to leave, but he was ordered to sit back down and listen to the story, whereupon he started rocking and groaning and trying to lie down again. The story that he wasn't listening to was about a lonely, alienated adult, who these days would be diagnosed with autism himself. This adult worked at a meaningless factory job, took the same route to and from work, and ate the same boring dinner every day. Then one morning, the postman arrived with a large package containing a box of chocolates and the note: "Somebody loves you." Suddenly the man didn't feel alone anymore, and this one package changed his life. He shared the candy with his co-workers, started helping around the neighborhood, and soon he had a wide circle of friends. The kids flocked to his house, where he fed them brownies and lemonade after school and read them stories in his backyard.
Then one day, the postman came back, and apologizing profusely, he confessed that he had delivered the box of chocolates to the wrong house. The man went into shock, of course, then realized sadly that no one loved him after all. So the next day . . .
But at that point in the story, James had a total meltdown and demanded to be taken home. He made so much noise that the teacher finally said, "Take him."
*  *  *  *
And for years, I wondered what happened to that poor autistic man. Did he go back to his old lonely life? Was the real owner of the chocolates ever found? How did the story end? Every so often, I'd think about that book and resolve to search for it. But there was always something else to think about.
As the years passed, I forgot about the man with the meaningless job, until one day over a decade later, when I happened to be in the library, I suddenly blurted out to the librarian, "Do you know about a children's book in which a lonely man gets a box of chocolates and it changes his life and he's not lonely anymore but the chocolates were delivered to the wrong house?" She was about to shake her head no when a librarian in the back room shouted out, Somebody Loves You, Mr. Hatch!" It was one of those cosmic moments in life when everything else falls away, and within a minute, I actually had the book in my hands.
With trembling fingers, I turned each page, and I was surprised that I actually remembered the story correctly. I won't tell you what happens, but by the end of the book, I was in tears. Sloppy, snotty tears. In fact, just thinking about the ending is making me cry right now. I read the book to my kids at least a dozen times, and I cried every time. In fact, this became a ongoing joke in my family. My kids only had to say "Mr. H-a-a-t-ch," and I'd tear up. They'd even say to their friends, "Do you want to see my mom cry? Just say, 'Somebody loves you, Mr. Hatch.'" It worked every time.
Don't ask me why this particular book caused that particular reaction, but I suspect that it has something to do with the author's statement that we all have a little bit of Mr. Hatch in us. Certainly my son James was on his way to being Mr. Hatch until researchers figured out that autism is not a behavior problem but a medical one, requiring medical interventions. I ended up buying five copies of the book, so I'd always have one on hand in case I needed a good cry.
Suzy found a PDF version of the book, and although the photos are reduced, reading it for the hundredth time still brought those sloppy tears to my aging eyes. Here is the link:
https://valuesweliveby.files.wordpress.com/2021/02/somebody-loves-you-mr.-hatch-eileen-spinelli.pdf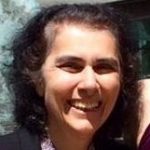 Joan Matthews
Characterizations: been there, moving, well written