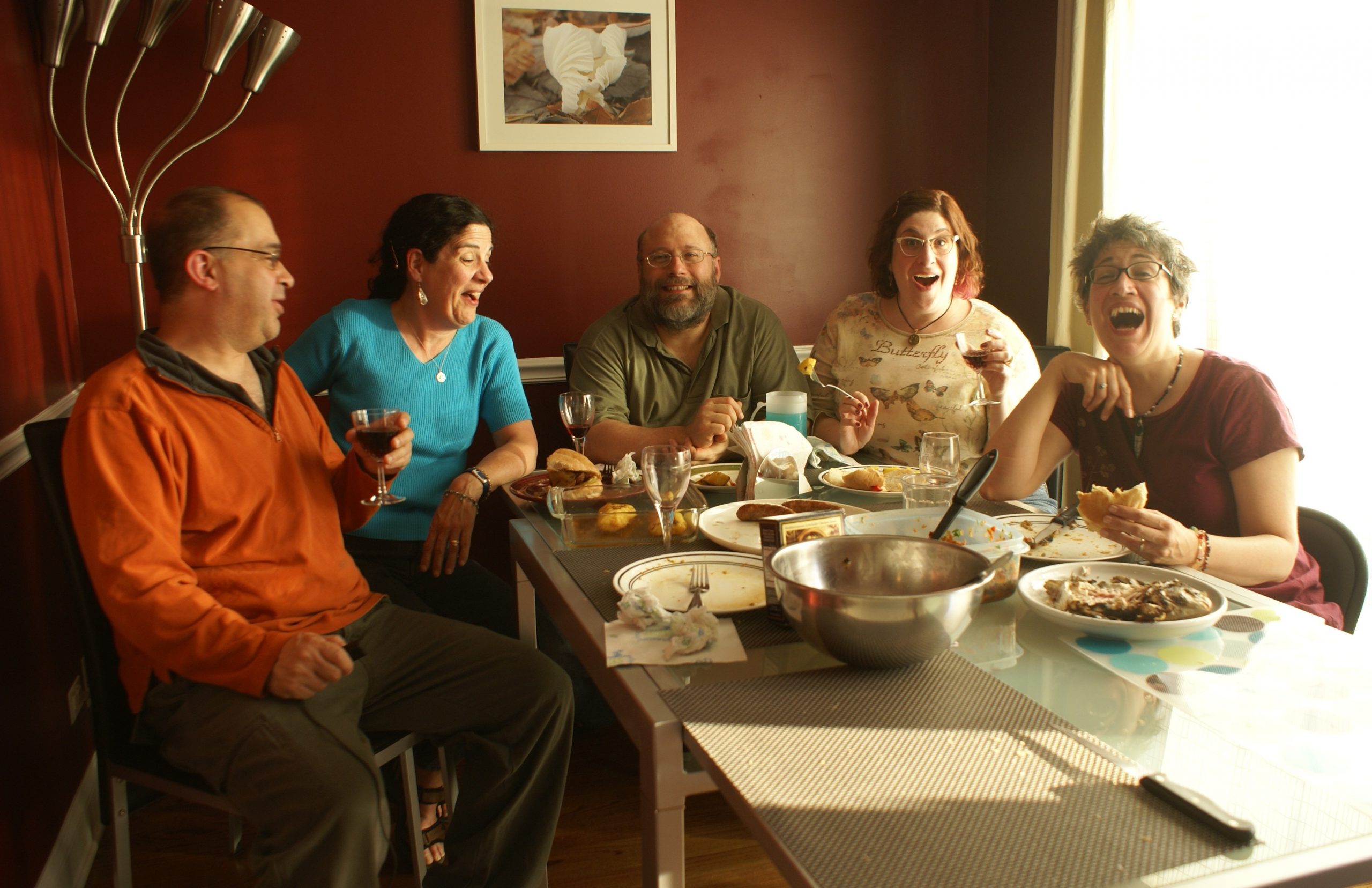 Growing up, we didn't make a big deal of dinner (aka "supper") most of the time. Mom and Dad both worked; they came home tired. Mom usually cooked, not because Dad had a problem with cooking (he was actually pretty good at it) but Mom always got home first.
One meal, though, stands out because I took pictures.
Those meals I do remember are usually the ones where something memorable – often bad – happened, or ones where we ate out and something memorable happened.
One meal, though, stands out because I took pictures.
It was on June 4th, 2009. Gina and I had only bought our condo in Chicago's Albany Park neighborhood a couple of months before.  For several years, Gina and Stacy attended the annual Bead Show in Milwaukee on the first weekend in June. Usually one or more craft-oriented friends and relatives would visit Chicago to join in. In 2009, it was Gina's sister Lisa. This picture was taken the day before the ladies left for Milwaukee. It was the first time we entertained in the new place.
I have never really been close to most of my own family. With Mom's death in April of 2020, the last blood tie was cut. I call this picture set "A La Famiglia" because a few close friends, and now Gina's family, are my true family and always have been.
From left to right there is me, Lisa, Jeff (Stacy's husband), Stacy and Gina. It looks like we had finished most of the food and were in what the hobbits call the "filling up the corners" stage.
The pictures from this dinner are some of my favorite ones of Stacy. They show her limitless capacity for joy and fun and love. She loved food and sharing meals with friends. She often said "food is love."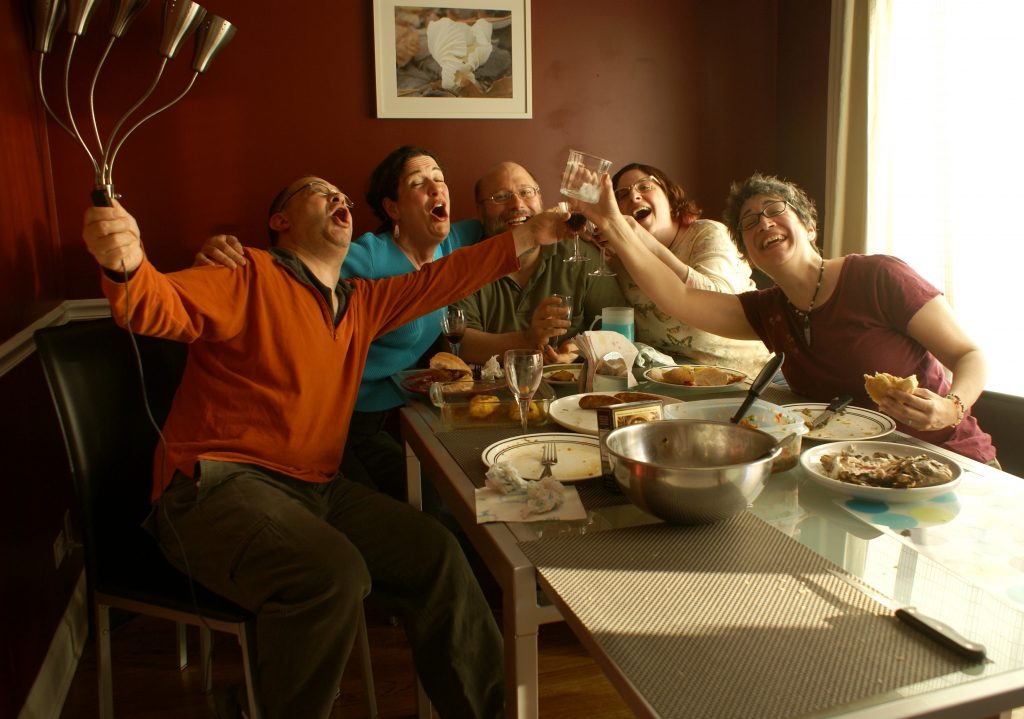 Stacy died on October 5th 2020, of Multiple System Atrophy. Her memory is a blessing.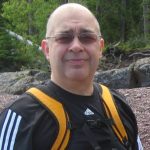 Dave Ventre
A hyper-annuated wannabee scientist with a lovely wife and a mountain biking problem.
Characterizations: moving, well written