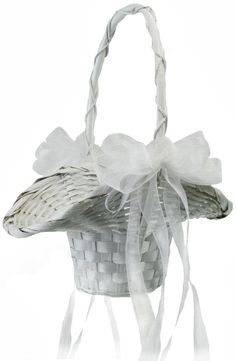 This is a story about a time that I tried to forgive and did such a bad job of it that I ruined the friendship entirely.
This is a story about a time that I tried to forgive and did such a bad job of it that I ruined the friendship entirely.
I met Janet the winter after I graduated from law school. There was a group of us who had gone to law school together who went up to Lake Tahoe one weekend a month in the winter, to a cabin owned by the parents of one of our law school friends. They gave us a really reasonable rate on the cabin, and it had enough bedrooms and couches to accommodate at least ten people. We took turns cooking, and we all went skiing during the day, either downhill or cross country.
Janet was not a lawyer, she was dating Rob, one of the guys in the group. She and I quickly hit it off and became close friends. Our offices were both downtown, and we regularly had lunch together. We also talked on the phone frequently. When she and Rob got married a few years later, I was one of her three bridesmaids, edging out some other women who had known her a lot longer. When I got married a year after that, she was my only other bridesmaid besides my sisters. She seemed as close as a sister.
Then, a year after I got married, I became pregnant, and even though we were excited about it, my husband and I didn't tell anyone right away, wanting to keep it to ourselves for a while. The weekend of our January cabin trip I started feeling terrible on Friday. I wasn't sure what was going on, but I couldn't face the drive up to Tahoe. So I needed to call the cabin and tell them that the two of us weren't coming.
I don't remember if I asked to speak to Janet, or if she just happened to be the one to answer the phone when I called. I said I wasn't feeling well and they should not expect us. With anyone else, that would have been the end of the conversation. But because it was my dear friend Janet, she was all sympathetic and concerned, and wanted to know what was wrong. It just slipped out. I'm pregnant, but I think I might be having a miscarriage. Then I said please, please, please don't tell anyone else, I don't want them to know. She promised she wouldn't.
Then she got off the phone, and under questioning from the group – which may have been intense, remember they were all lawyers – she spilled the beans.
Well it WAS a miscarriage, and I was pretty torn up about it. And of course I found out that she had told everyone at the cabin, and I was torn up about that too. I was so mad at her that I couldn't even speak to her for a while. Eventually though, she convinced me to meet her for lunch so we could talk it out.
Here's what I did wrong. On the day that we were going to meet, I started looking around my house at all the things I had that were hers. A book about the pine barrens of New Jersey that she wanted me to read, although I hadn't gotten around to it and didn't think I would. A basket with ribbons entwined in the handle that the flower girl had carried at my wedding. And a third item that I no longer remember. Well, I thought to myself, as long as I am seeing Janet, I may as well give her back all these things, I don't need them any more.
So we met, we talked, she apologized and explained how it happened. I said I understood and shouldn't have put her in that position by telling her such a hard-to-keep secret. I told her I forgave her and I wanted to be friends again. But then I gave her back the book and the basket and the other thing, sort of suggesting that I was clearing all her stuff out of my house. She took the message from the objects rather than from my words.
And we really never were able to repair the friendship.
Maybe now, thirty-five years later, I should ask her forgiveness.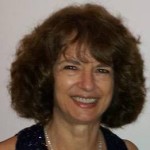 Suzy
Characterizations: been there, moving, well written