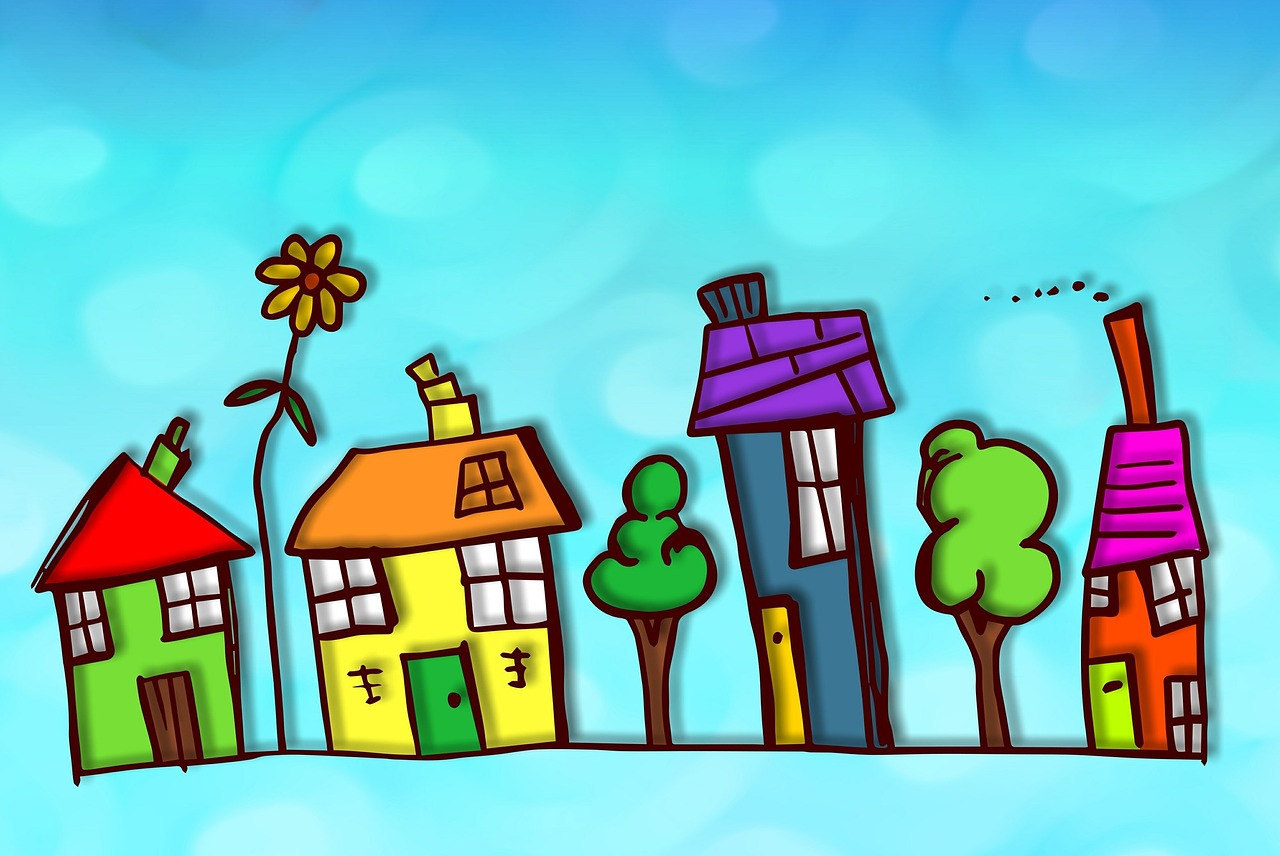 My childhood neighbors in Verona, New Jersey, were very much like our family. All the families had kids, two or three of them. I walked to school with next door neighborJeffrey, who was in the same grade. We came home for lunch, and my mother and Jeffrey's mother alternated feeding us. Actually, it was Jeffrey's family's housekeeper, Panchita, who made the best French toast. Everyone knew everyone–the Cohens, Lewises, Nesses, Newmans, Chavkins, and Comeskys. At first we had a party line phone with the Comeskys across the street, and the line often was busy–Mrs. Comesky was talkative.
Outside my bay window I can see a parade of saris, hijabs, turbans, baseball caps, blue jeans, you name it.
What I didn't realize until later was that, although these families were alike, this block was different from others in the town. On our block, every family was Jewish, except for the Comeskys, who were Irish Catholic. We had been redlined into our own neighborhood, and the white Protestants lived on other blocks. African Americans were pushed way across town.
When I was 12 and my family moved to another town, there still were challenges. We were just the second Jewish family in several adjoining neighborhoods, and much later I learned that we were shown property only because we had a German-sounding last name, and we all had blue eyes. This was my first personal "passing" experience, and it wouldn't be my last.
About 15 years ago, my sweetheart and I decided to live together, and we searched for a new neighborhood that would suit us. He likes the suburbs, and I get nervous if a coffee house is more than 10 minutes away, but we found a new, planned community in the Silicon Valley called Rivermark. Turned out to be a wonderful choice. People come from everywhere. On our block, there are families from Taiwan, Argentina, Vietnam, Scotland, north India, south India, Japan, and the Philippines. And those are just the families I know. The landscape is flat, and everyone walks to the shopping plaza a few blocks away. Outside my bay window I can see a parade of saris, hijabs, turbans, baseball caps, blue jeans, you name it. (I enjoy walking occasionally with the Indian grandmothers who picked up the habit of daily constitutionals from the British.) We love being unofficial grandparents to the kids next door and greeting all the dogs and the folks who walk them.
As it was so long ago, today we also are very similar to our neighbors, but similar in our diversity. Does this diversity reflect all America? No, because there isn't a single African American family on our block. However, I've been delighted that Rivermark has been able to replicate the best of the neighborhoods of the 50s while welcoming all.
Marian
I have recently retired from a marketing and technical writing and editing career and am thoroughly enjoying writing for myself and others.
Characterizations: right on!, well written