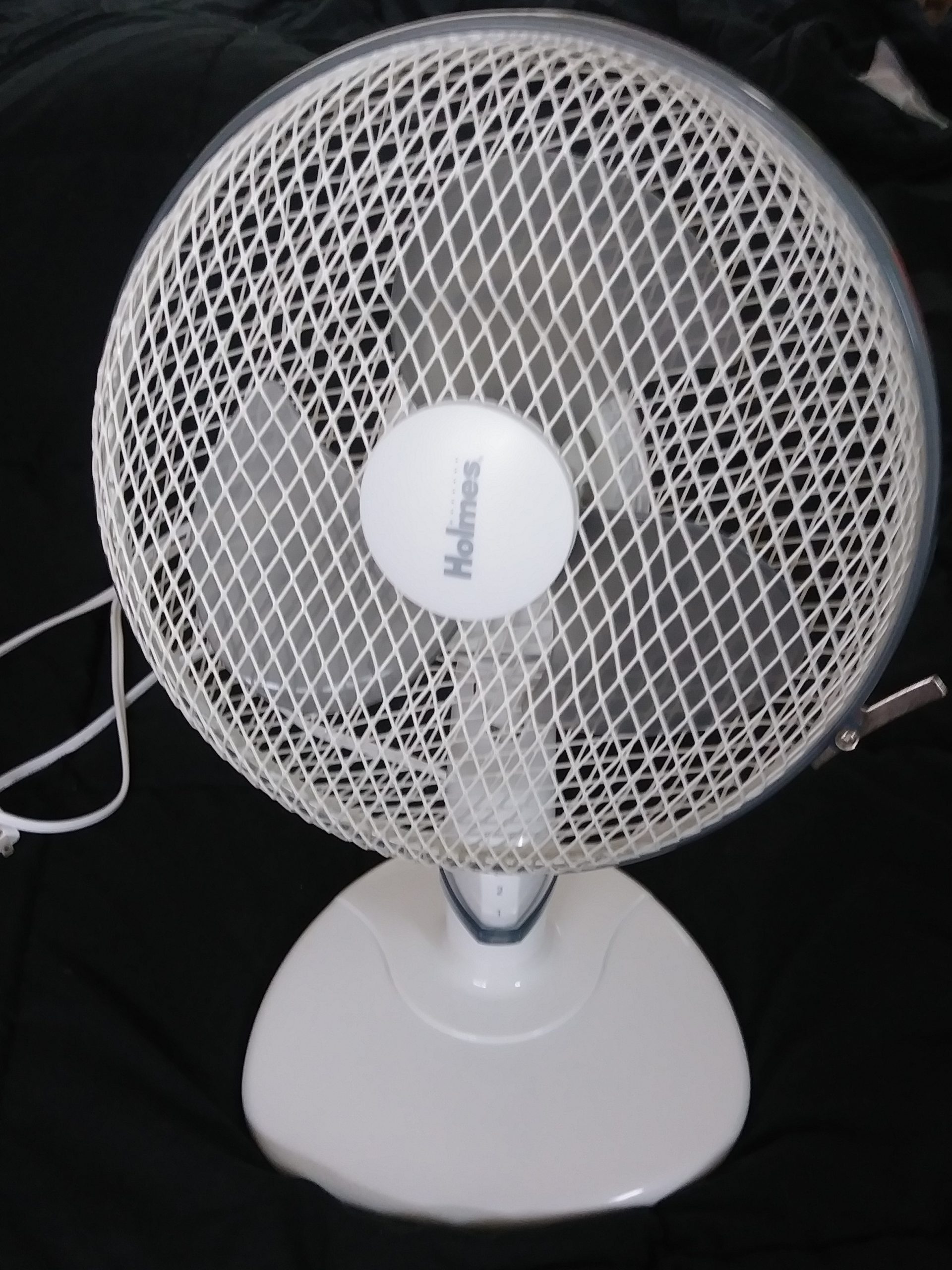 I've rarely attempted assembling all but the simplest items. With my weak wrists and limited spatial abilities, I hesitate to put things together. Even at one of my first jobs, as a marketing writer, the engineers knew me and wanted me to test "customer installation procedures." They figured, "if Marian could put the equipment together, any customer could."
Once I got home and opened the box, I realized the fan was in several pieces ... my heart sank ...
About seven years after that job, I stumbled into technical writing when I was an independent consultant and my clients realized I had a talent for explaining to novices how to do tasks. Part of this talent came from the frustration of looking at drawings indecipherable to me and trying to follow sketchy or misleading instructions. Technical folks in particular have blind spots when it comes to assembling or setting up equipment, because "of course everyone knows you need to [fill in the blank]." And of course everyone does not.
One summer about 15 years ago, I decided having a small fan could help cool our second story in the evenings, when the house was stuffy but air conditioning wasn't essential. I found a fan that looked to be the size and weight I wanted, in a box that appeared to be its actual size. The price was right, and I bought it. Once I got home and opened the box, I realized the fan was in several pieces, with an instruction sheet that assured the owner that no tools were required. My heart sank as I saw only drawings on the sheet. As a verbal person, I longed for a set of numbered steps.
Fortunately, after a few mistakes and false starts, I managed to attach the fan blades to the body, and then the cage around the blades, and snap the on/off lever to the body. The instructions were right–no tools were required. To my delight, the fan worked. Since then I've rarely pushed my luck. I have enough trouble changing batteries on remotes and the like, and don't get me started on swapping out the batteries in our smoke alarms, standing on a ladder and stretching to reach a nine-foot ceiling.
So why do all those flat box items have poor or missing written steps? It takes money to pay a decent writer to create and test the instructions (this is more difficult and time consuming than it seems). It takes money to pay for extra paper and production. Drawings are so much easier to produce, and with so many goods made outside the US and sold globally, they don't require multiple languages and very expensive translation. The days of good, detailed step-by-step instructions are nearly gone.
I'm still an advocate for written steps and descriptions when possible. Just before I started this story, I edited and wrote captions for a video demonstrating how to set up a complex research instrument. The procedure went through mounting sets of tubing and threading them into valves and pumps, connecting bags of reagents all over the instrument to the tubing, and inserting various components into different chambers. The video images were very good, but I'm hoping my pithy sentences will help people unfamiliar with the instrument have a better understanding of it.
Marian
I have recently retired from a marketing and technical writing and editing career and am thoroughly enjoying writing for myself and others.
Characterizations: been there, funny, right on!, well written