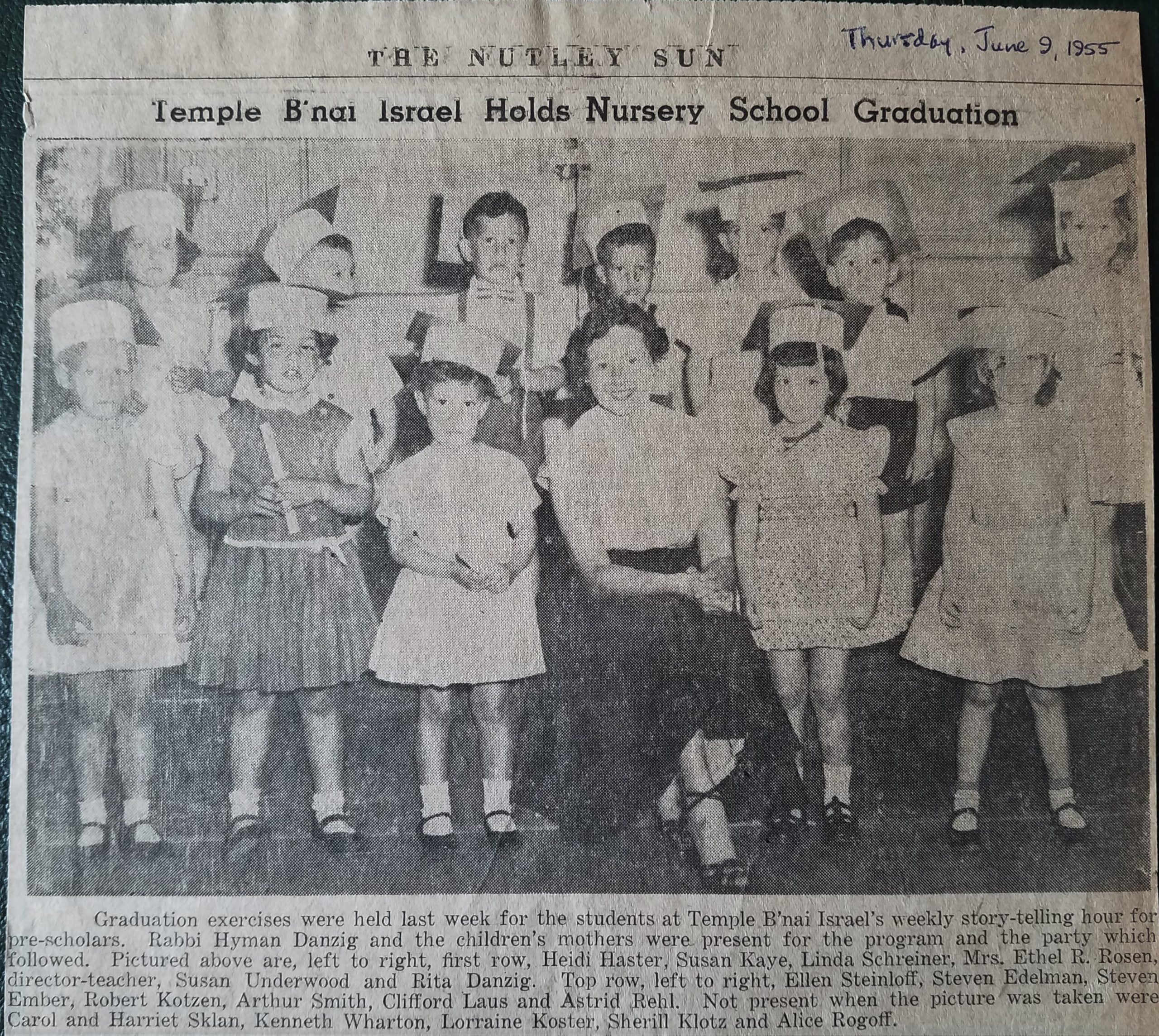 As this week's prompt suggests, most of my early childhood memories may have been influenced by hearing family stories or seeing old photographs, rather than being independent recollections of my own. Here is the earliest memory that I am confident is really mine, because there are no photos of it, and nobody else in the family was there.
On Thursdays we got to stay for lunch, which was very exciting - chicken noodle soup and peanut butter and jelly sandwiches.
When I was three years old, I went to a pre-nursery school in Nutley, New Jersey, the town next to Belleville. It was not daycare, none of our mothers worked outside the home, it was simply the first attempt to get us socialized and used to being with groups of children our own age. I thought it met every day, but the caption on the newspaper photo of our graduation says it was a "weekly story-telling hour." I wonder if this is accurate, or if the caption-writer got it wrong. If it did only meet once a week, my memory must be from the next year, when I went to the Tena Harris Nursery School in Kearny, New Jersey, which I'm sure was five mornings a week. I don't have any pictures from Tena Harris, not even a newspaper clipping like the one above.
Whichever school it was, I have a very clear memory that while on other days of the week we were just there in the morning, on Thursdays we got to stay for lunch. This was very exciting, because that was something that big kids did. The lunch was always chicken noodle soup with a peanut butter and jelly sandwich. However, I didn't like jelly then, so I had a plain peanut butter sandwich. (Now I wonder if I would have liked it with honey, as suggested by my title song from Herb Alpert and the Tijuana Brass.) I'm pretty sure the soup was Campbell's, that's certainly what it tasted like, so they must have gotten it in #10 cans, the size restaurants use. For my entire childhood that was my favorite kind of soup, probably because I associated it with those Thursday lunches at nursery school.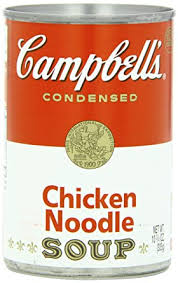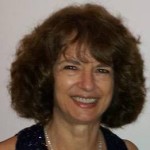 Suzy
Characterizations: funny, well written