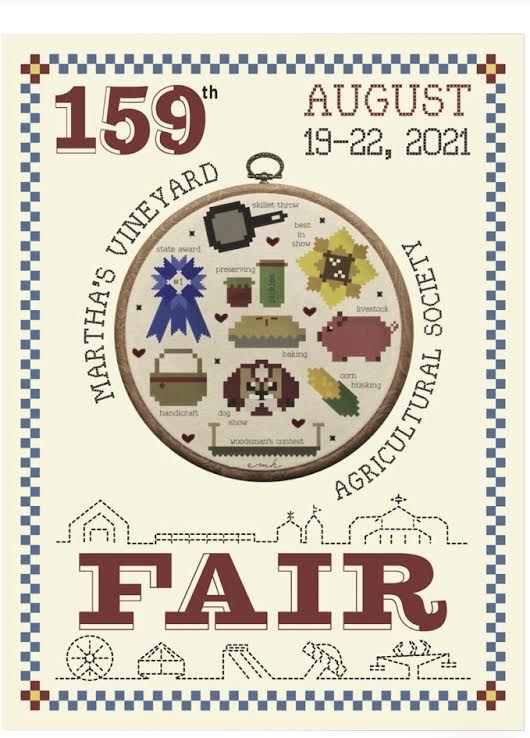 The third week of August on Martha's Vineyard always brings the much-anticipated Agricultural Fair or "Ag Fair", as it is called. The Vineyard has a huge farming community and everyone gets to show off their season's accomplishments, from the best pies and jams, to livestock and largest vegetables. There is a whole display hall for crafts, photographs, paintings and other handmade items. On the opening day of the fair, everything is judged. If you go on subsequent days (the fair runs four days), you'll see items adorned with their ribbons for the prizes they took during the judgement period.
Competitions take place on various days as well (the schedule is printed in a special section of the local paper). Our favorite has been dog agility. Who knew that poodles could run like the wind and do the leaps through the various hoops and hazards set up around the ring. Any breed can compete, but we think poodles are the best. Skillets are thrown, oxen are pulled. This is a real country fair. There was a big state fair in Detroit when I was young, but I never attended. This was my first; it was manageable and so much fun to do with our young children.
Junk food abounds – fried dough, cotton candy, soft-serve ice cream. And lots of things to buy including branded souvenirs of the fair each year. We'd buy the tee shirts with that year's special design (the Featured photo if this year's design, just revealed in the Vineyard Gazette).
Through the years, we also bought the posters for each year and frequently framed them. But as our real art collection grew, I discovered that I gave most of the posters to the Boys and Girls Club resale shop. I have one left, in our sunroom. It is the same design as the left-most tee shirt above. Look how the sun faded the color.
Of course there is a midway with lots of rides and games. This is particularly popular at night time with the older kids who are trying to score, but the younger children love the game booths. As a child, Jeffrey loved one game in particular; some sort of ball toss, hit a hole and win a prize. If he couldn't do it, Dan would take over. Little Jeffrey WANTED that stuffed animal. I'm sure he spent more on tickets than the prize was worth, but we'd keep at it until the prize was his. It's still in his Vineyard bedroom, though she's now 32 years old. Sadly, she doesn't visit often any longer.
At a certain point, the kids outgrew the charms of the Ag Fair, and we were weary of the crowds. After years of absence, we went again a few years ago and were again delighted by it, but once every few years is enough for us.
Perhaps we'll visit again some day with our granddaughter.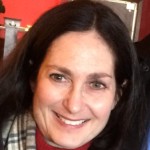 Betsy Pfau
Retired from software sales long ago, two grown children. Theater major in college. Singer still, arts lover, involved in art museums locally (Greater Boston area). Originally from Detroit area.
Characterizations: right on!