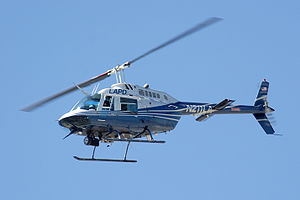 After earning my master's degree in 1975, I took a job as an industrial engineer in American Electric Power Company's mining operations.  We burned 80 million tons of coal per year, and tried to produce a quarter of that total from our affiliated mines, in order to keep some downward pressure on the price we paid outside companies like Consol and Peabody.  Our mines were in southern and central Ohio, central and northern West Virginia, and Utah.  I would travel to a mine, look at its operations, perform time studies, try to determine which products, like roof bits for example, were the most cost effective, etc.
That really impressed the neighbors!
In 1979, the vice president of mining operations made me his administrative assistant.  (That really upset his secretary, who thought it sounded like a glorified secretarial position, until she realized it meant traveling with him, going underground with him, and dealing with coal miners and members of the United Mine Workers.)  Our Fuel Supply headquarters were in central Ohio, but my boss lived in southeastern Ohio, and I lived about halfway between the headquarters and his home.
Almost every Monday morning, I would drive to his house, put my suitcase and my mining gear into his car, and then drive to West Virginia.  He liked to sleep while I drove, so I guess I was a safe driver in his eyes.  Usually we would drive to the mines in central West Virginia, near Charleston, where we had about twenty smaller mines spread across three affiliated companies, but we would also make a mid-week trip to Fairmont, a few miles south of Morgantown, where we had a large underground mine.  Friday afternoon, we would head back to Ohio, and I would get back home around 5:30 or so.
Throughout the week, we would go our every night with vendors who sold equipment to the company.  We ate out so much that I really did not want to go out to a restaurant with my wife when I got home.  Tough assignment!
Every once in a while, though, we would take the company helicopter to the mining operations, which gave us a lot more flexibility in getting around.  The boss's house had a large field behind it where the helicopter would land to pick us up and drop us off.  The pilot loved to have me in the front seat beside him, because I knew enough to keep my feet off the pedals that controlled the rear rotor, the blades that allow the aircraft to rotate.  I would also keep the map on my lap so that I could help the pilot find his way to locations if we were travelling somewhere other than our own mines.
When we took the helicopter in the summer, we would load our golf clubs into the storage area and put down at a country club for a quick nine holes after work.  Tough assignment indeed!
In 1985, my family moved to the same town where the headquarters were located, and there we had a house on a large lot on which the helicopter could land, so occasionally instead of my driving to the hangar where the aircraft was based, the pilot would pick me up and drop me off at home.  That really impressed the neighbors!
At some point, long after I had been riding in them, every one of the helicopters I had been a passenger in crashed.  I guess I was lucky.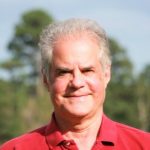 Jeff Gerken
Characterizations: funny, well written