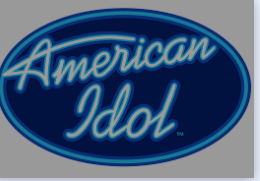 Really? Says every cultured person I know. You watch THAT show…or, you STILL watch that show? Short answer: yes. My father-in-law (who has been gone more than 20 years) introduced us at the end of the first season. Kelly and Justin. Kelly Clarkson won. She did OK for herself. As have Jennifer Hudson and Carrie Underwood, both huge stars.
We didn't watch the second season, but tip-toed into the third. At this point, close friends were also watching and it became a ritual to watch together one of the two nights it was broadcast each week – at our home or theirs – with some beverage and dessert. So for years it was also a social event. We guessed who would get voted off. (I confess, we have NEVER actually voted for anyone.) I am a singer (not of pop music). My friend is a pianist, so we both know music. There is no such word as "pitchy" (someone is singing flat or sharp, or just wobbling off-key). But the word has now entered the lexicon. And by the time "America" votes, we recognized that it is merely a popularity contest. But it engages us.
The judges rotated around. When Simon Cowell left, so did the snark. Harry Connick, Jr. was excellent, gave great coaching and advice. Ellen DeGeneres added nothing. We gave up completely when Nikki Minaj and Mariah Carey were both added. They just screamed at each other. It was unbearable to watch.
The show went on hiatus for several years but came back with Luke Bryant, Katy Perry and Lionel Ritchie as an interesting triumvirate of judges who actually coach the contestants along the way (and switched networks and producers). It has made for a better show. They transformed and survived during COVID. They have slimmed down the season. They don't show contestants who are embarrassing and are just ridiculed. There is heart to the show now. The ending may be full of overblown production numbers, but it is still interesting to see who remains, who goes and how the contestants grow over the season. It is hardly high art, but it is better than it had been during the middle years of the show.
And somehow, we just can't quit it.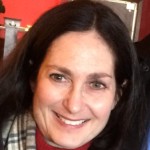 Betsy Pfau
Retired from software sales long ago, two grown children. Theater major in college. Singer still, arts lover, involved in art museums locally (Greater Boston area). Originally from Detroit area.
Characterizations: right on!, well written