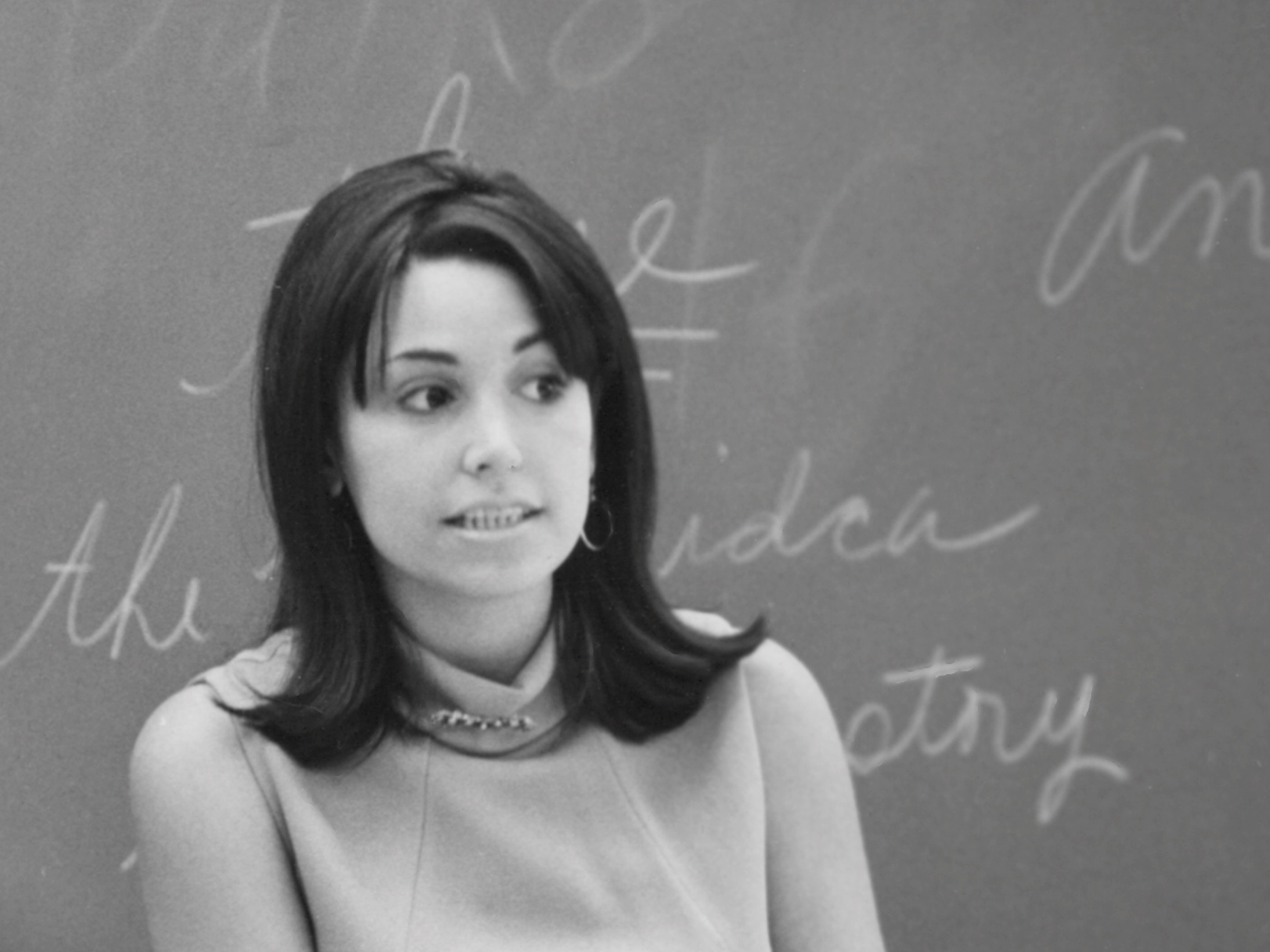 In 1963, the year I started college, the movie version of the 1960 musical Bye Bye Birdie was released to great fanfare. The plot was based on Elvis Presley's induction into the army in 1957, with Conrad Birdie as the Elvis-like figure. Birdie's promoter, Albert Peterson (Dick Van Dyke) wants to get his song, One Last Kiss, on Ed Sullivan with Conrad bestowing a final kiss before departing for the army on a teenaged Ann-Margaret.
To me becoming an English teacher was a punchline. And yet, that is just where my college path led me.
The English teacher bit enters the plot as a running joke. Albert's long-suffering secretary and love interest, Rosie (Janet Leigh in the movie, Chita Rivera on Broadway), begs him to give up all of this nonsense to become something truly respectable: an English teacher. Thus, the song An English Teacher, lyrics below.
You were going to college, and get ahead
Instead of being a music business bum
You were going to NYU
And become, an English teacher!
An English teacher, an English teacher
If only you'd been an English teacher
We'd have a little apartment in Queens

You'd get a summer vacation
And we would know what life means…
It could have been such a wonderful life
I could have been Mrs. Peterson
Mrs. Albert Peterson
Mrs. Phi Beta Kappa Peterson
The English teacher's wife!
To me becoming an English teacher was a punchline. And yet, that is just where my college path led me. When it became time to declare my major, I chose English. I loved to read and write, so it made total sense to me when I was nineteen and had finished my distribution requirements. No way was I going to take my mother's advice and enter the School of Education to become an elementary school teacher. Although I loved little kids, I couldn't imagine taking kiddie music and math. Instead, was going to read The Canterbury Tales in middle English and write glorious essays on Shakespearean plays.
All of that was fine for college, but senior year I realized I would actually need a job. I was with the man I would ultimately marry, and he was planning to go to medical school. Someone had to bring home the bacon, and that someone was me. Thus, I took the classes I needed to earn a certificate in secondary education, spent my last semester student teaching split-ball-throwing sixth graders, all to become… an English teacher.
Nothing I studied in college, nothing I learned in the few education courses I took, and certainly nothing I gained in trying to manage rowdy eleven-year-olds prepared me for this job. I have no idea why I was hired to teach in a good high school in a suburb of Chicago, the same school from which my husband had graduated and which his younger sisters still attended (awkward). I had high hopes of teaching students to read the classics I had loved, but first, I had to capture their attention. Not easy. My first year, I was assigned a senior homeroom. I was only three or four years older than these students. The only advice I had been given was to pretend I had taught before. As a wrote my rules on the board, stating, "This is how I do things," I heard mutters of "new teacher" reverberating through the room.
Rosie was wrong. No one respected rookie English teachers. None of the "Basic English" (translation, unmotivated kids with poor grades) students assigned to me that first year cared that I was Ms. Phi Beta Kappa Levine. It quickly dawned on me that very little I had studied in college would matter to my non-college-bound boys who were headed to Vietnam as soon as they graduated, if they graduated. And no one had prepared me for the workload of English teachers back then. In addition to creating lesson plans that would be meaningful to my students, while still teaching them to read analytically and write a good five-paragraph essay, I had to grade 125 compositions every week and read their journals.
After having three kids and staying home with them for ten years, I couldn't imagine going back to the demands of teaching high school English. Plus, I had cashed out my pension to bridge the gap between when I had to stop working due to getting pregnant a bit too soon and my husband earning a salary. Rather than paying back that money, I decided to teach preschoolers this time. Ultimately, I went back to school to earn a Masters in early childhood education, became a preschool director, and started my own school.
This was my mother's ultimate victory. She insisted I get the secondary education certificate to have something "to fall back on," and I did just that in my stint teaching high school English. Ultimately, however, I spent most of my career with the little ones I loved. Not at all what I imagined in college, although I must admit that having a career wasn't something I thought about at all back then. This was the blessing of life in the late sixties and early seventies. Somehow, life would work out. And somehow it did.
I invite you to read my book Terribly Strange and Wonderfully Real and join my Facebook community.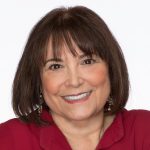 Laurie Levy
Boomer. Educator. Advocate. Eclectic topics: grandkids, special needs, values, aging, loss, & whatever. Author: Terribly Strange and Wonderfully Real.
Characterizations: been there, well written