The Democratic Party has won the popular vote in six of the last seven presidential elections, but lost the office of the President due to the Electoral College. The Electoral College has GOT to go!
The framers of the Constitution had a population made up heavily of farmers, many of whom were illiterate and lived in remote places. News traveled slowly. Hamilton, Jefferson and Madison thought it would be wise if educated people represented those who cast their votes and ultimately decided who should be installed in office. This was before there were even political tickets. Whoever came in second became Vice President. There have been amendments to the Constitution, allowing for political tickets and giving the District of Columbia three votes, but the notion of a "winner takes all" vote in nearly all the states, when a candidate wins by a hair's breath, in this era of Internet and easy access to communication, makes no sense. Time to go!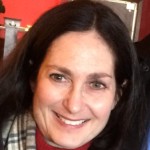 Betsy Pfau
Retired from software sales long ago, two grown children. Theater major in college. Singer still, arts lover, involved in art museums locally (Greater Boston area). Originally from Detroit area.
Tags: Electoral College, antiquated voting
Characterizations: been there