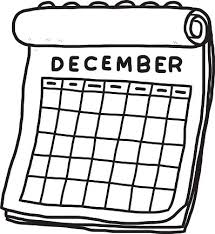 I get very grouchy this time of year. I hate going into any kind of store, because they are invariably playing Christmas music. Even if they avoid the blatantly religious songs, and stick to "Holly Jolly Christmas" and "Have Yourself a Merry Little Christmas" it's still a reminder that for this entire month I am not part of the dominant culture, and almost everyone out there is excited about a holiday that I don't celebrate.
The worst is the people who greet you by saying "Are you ready for Christmas?" I used to respond with "I don't celebrate Christmas," but now I have taken to saying simply "Yes." This always stops them cold, because normally people are never ready, and still have oodles of presents to buy, a tree to trim, cards to send out, and all that other stuff that I do not do. So they are freaked out by the idea that I am finished with all that. I get a small amount of enjoyment out of this, but really would rather just skip the whole thing.
I know there is Chanukah too, but it's not the same. Nobody spends an entire month getting ready for Chanukah. And it's a very minor holiday, that has only been built up to be a big deal in an attempt to compete with Christmas. Really it should just be about lighting the candles, playing with dreidels, and eating delicious foods fried in oil, principally latkes and jelly doughnuts. Because after all, every Jewish holiday is about eating.
When I was a child, my family exchanged presents on December 25th. Not because that day had any significance for us, but because that was when all our friends were getting presents, and my parents didn't want us to feel left out. When we came downstairs that morning, there would be five piles of presents on the hearth in front of the fireplace in the living room. My father's and mother's piles would consist of one or two presents – probably they each gave each other something, and maybe we kids gave them presents too, undoubtedly chosen by one of my sisters, certainly not by me. The piles for each of the girls were bigger, and mine was generally the biggest of all. We all opened our presents and then went off and did whatever one did during school vacations. Not a terribly exciting day, as I recall.
My first husband really wanted to have a tree, and I guess I agreed to it initially because it didn't matter to me. Then after we had children I didn't want to have a tree any more, but I couldn't take it away from him. I can't remember whether we put presents under the tree or gave them out when we lit the menorah. We split up when the kids were five and two, so after that they had the tree at one house and the menorah at the other house. Fortunately my second husband was okay with not having a tree, even though he had always had one growing up, so we avoided that problem.
When my kids were still at home, I always bought eight presents for each of them, one for each night of Chanukah. Silly, I know, but most were small things. One night was always calendar night. One night was book night. The rest were toys in the early years, then games, and finally clothes when that's what they wanted. Now that they are grown, I generally don't get them any gifts at all unless they are here visiting, in which case I will take them shopping and buy them whatever they want — but not until after Christmas, to avoid the crowds in the stores.
In the last dozen years or so our custom on Christmas Day has been to see a movie and eat Chinese food. We try to pick the movie that is going to win the Best Picture Oscar. We have generally guessed right, except for the year we saw Lincoln and the Oscar went to Argo. Who could have predicted that choice? Right around now I'm starting to read columns about end-of-the-year movie releases, so I can figure out what movie we should see this year. And I'm hoping to get some good ideas from next week's Quick Takes here on Retrospect.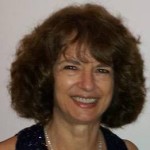 Suzy
Characterizations: right on!, well written