I got my first real job in the mid-1970s as a professor at the University of Utah in Salt Lake City. Our bank was only a few blocks from campus, on bustling 13th Street East. Like most banks, they closed at 3:00 pm Mondays through Thursdays, but stayed open until 5:00 on Fridays. Still, it was a struggle to get out of the office in time to deposit my paycheck—this was way before direct deposit—and withdraw cash for the weekend before they closed.
Weekend hours? Don't make me laugh.
And weekend cash was important. In those days, not all retailers took credit cards, and most looked on checks with suspicion. In a pinch, the local supermarket would take a check—with two forms of ID and manager approval—and might even give you $10 or $20 cash back.
So we'd queue up at the bank, along with others in the same boat. I'd usually withdraw the princely sum of $35, which would get us through the weekend if not the week.
After a few years, they opened up a drive-through window. There was no teller, but a pneumatic tube system that whisked away your check and brought back your cash. You still had to get there on time and wait in line, but now you could do it in your car, listening to All Things Considered (in its early years) on KUER and (if you had a lively imagination) dreaming of a day when there would be an ATM on every corner.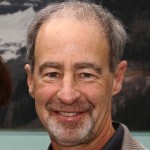 John Zussman
John Unger Zussman is a creative and corporate storyteller and a co-founder of Retrospect.
Characterizations: been there, funny