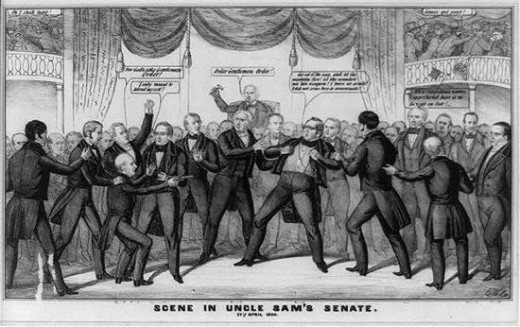 Frat brat Kavanaugh has been confirmed. A Trumpian 'victory.' A Pyrrhic 'victory.' And now, time is up…
Now we can begin anew.
Good riddance to the fat con of a President who rambled like a drunken bigot at the end of the bar spewing hate, ignorance, and cruelty across the nation and the world.
Good riddance to a skewed Senate that regressed to its arcane origins as an insulated cabal of white, prejudiced males tasked by the Constitution with keeping slaves, women, and poor people from taking the democratic experiment too seriously.
Good riddance to a House of Representatives that lost sight of its original intent to entertain the will of the people.
Good riddance to a Supreme Court, chosen by plutocrats and confirmed by Senate elites instinctively dedicated the maintenance of power, a Court that was never allowed to practice its ostensible ideals in the pursuit of justice.
Good riddance to all the expediters in the United States Justice Department who, spewing classic, Eurocentric platitudes, bent and twisted the rule of law to serve the interests of their masters.
Time is up. Time to begin anew.
#  #  #
Charles Degelman
Writer, editor, and educator based in Los Angeles. He's also played a lot of music. Degelman teaches writing at California State University, Los Angeles. 
Degelman lives in the hills of Hollywood with his companion on the road of life, four cats, assorted dogs, and a coterie of communard brothers and sisters.
Characterizations: right on!, well written