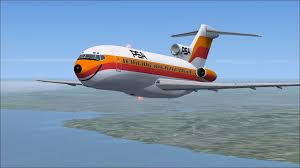 It's May of 1978, and after months of interviewing with myriad state agencies, I finally get a full-time job. I am a Deputy Attorney General, which sounds pretty darn impressive to me, and I hope to others as well. Three weeks after I start working, the voters of California go to the polls and pass Proposition 13, a revolutionary tax-cutting measure with implications that will only become fully known over time. One of the bills implementing Prop 13 is called SB 154, which provides bailout funds to local governments to replace the money they will lose from property taxes, but imposes certain conditions on that money.
I am booked on a flight on PSA, called "The World's Friendliest Airline," with smiles painted on the front of all their planes.
All up and down the state lawsuits are filed challenging the provisions of SB 154, mostly in the superior courts, but some in the Courts of Appeal, and even a few in the California Supreme Court. Since all the lawsuits make basically the same allegations, the state needs to have a coordinated response to all of them. For some inexplicable reason, perhaps because it is a mind-numbing and basically thankless job, my supervisor assigns it to the most junior lawyer in the office — ME!
Luckily for me, I have a fabulous secretary, because she does most of the work, making files, getting them organized, making sure answers are filed and court appearances are calendared all over the state. But I have to travel all around making the appearances over the next several months.
In September, there is a motion in the superior court in San Diego, and I am booked on a flight that would get me there early that morning on PSA, the most popular airline in California (as Southwest would later become). They call themselves "The World's Friendliest Airline" and have smiles painted on the front of all their planes, as you can see in the Featured Image. The flight starts in Sacramento, stops in LA, and then goes on to San Diego, arriving there in time for me to get to court at 10 a.m. For some reason that I no longer remember, my supervisor decides a few days beforehand that I shouldn't spend all that travel time for what is likely to be a 10-minute argument. He asks a lawyer named Henry from our LA office to handle it, and papers are filed with the court and opposing counsel substituting Henry's name and contact info for mine. The first leg of my ticket is cancelled, and the second leg, from LA to San Diego, is transferred to him. Then, unbeknownst to me, at the very last minute, possibly even the very morning of the hearing, the case is taken off calendar, so Henry does not get on that plane to San Diego.
That flight, PSA #182, on Monday September 25, 1978, collides with a private plane over San Diego, just before coming in for a landing. Both airplanes crash in a residential neighborhood, killing everyone on board, as well as seven people on the ground who were in their houses.
In 1978 there was no instant news the way there is now, and it was only that evening, or maybe even the next morning, that I heard about the crash. I was numb with shock. I came so close to being on that plane. And then — oh my god — the unbearable realization that Henry must have been on the plane. You can imagine my relief when I found out the hearing had been continued and he had remained safely in Los Angeles. If Henry had been killed making an appearance on my case, I would have been wracked with guilt. Of course I felt terrible about the 135 people who died, and as the names of the passengers were revealed, it turned out that almost everyone I knew knew someone on the plane. But I couldn't help being thankful that at least none of them was there because of me!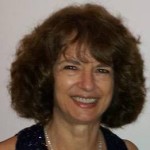 Suzy
Characterizations: moving, well written