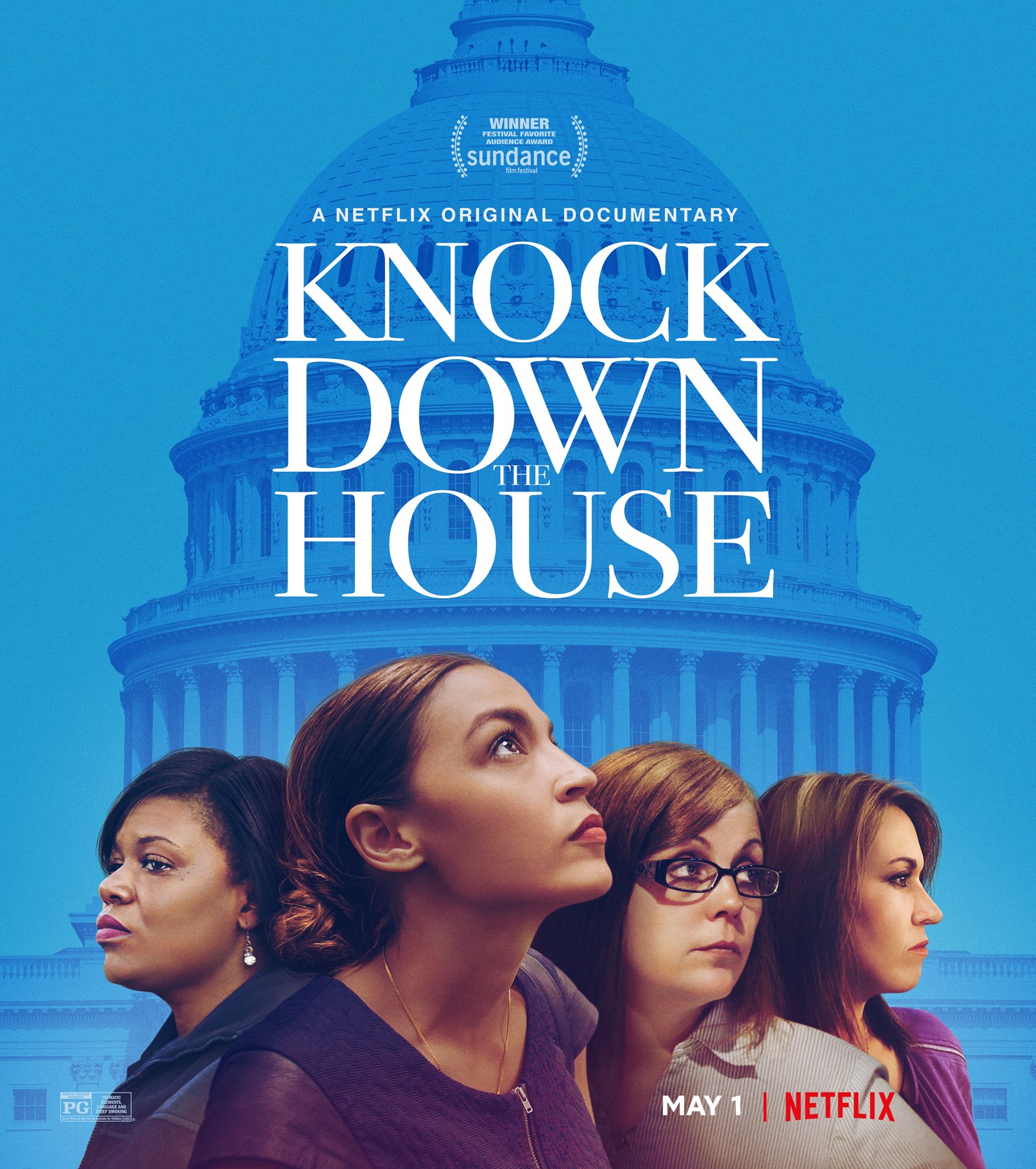 As you can see from the movie poster above, the name of the movie I am writing about is Knock Down the House, but I kept thinking that the 1983 song by the Talking Heads, Burning Down the House, would have made a better title. Maybe the filmmakers wanted to call it that, but the Talking Heads wouldn't agree, or wanted too much money.
This documentary about the 2018 primary election was made by a wife-and-husband filmmaking team who had only made one previous film, and who raised the money to make this one on Kickstarter. It had its world premiere at the Sundance Film Festival on January 27, 2019, and was released on May 1, 2019 by Netflix.
The filmmakers wanted to make a movie about the changing political climate, and decided to feature four everyday women running for Congress in Democratic primaries. All were long shots, and they did not expect any of them to win. As the movie shows, two grass roots organizations, Brand New Congress and Justice Democrats, were recruiting insurgent candidates to run against incumbents, and that was where the filmmakers found the four that they would follow. They looked for women who had compelling stories, and also who did not have their primaries fall on the same day, so that they could film at all the primaries. Amy Vilela was running in Nevada, as a result of the anger she felt when her daughter died because she didn't have health insurance. Paula Jean Swearengen was running in West Virginia against incumbent senator Joe Manchin, because she was angry about her friends and relatives getting sick and dying from the coal industry. Cori Bush was running in St. Louis, Missouri because she was angry about the shooting of Michael Brown. And Alexandria Ocasio-Cortez was running in New York against incumbent congressman Joe Crowley, one of the top-ranking Democrats in the House, because she did not think he was adequately representing the district he served.
It turned out that they were able to spend more time filming Ocasio-Cortez than the other candidates because she was in New York and so were they, not because they expected her to win. As a result, there is more footage of her than of any of the others. It was just a stroke of luck for them that she won the primary, and nobody was more surprised than she was. The camera was on her face when she learned that she had won, and the reaction is priceless.
Whether you know the outcome of the other three races or not (I didn't), it is very exciting to watch all four women build their campaigns from the ground up. I expect this movie to be nominated for Best Documentary Feature, and I will be rooting for it to win.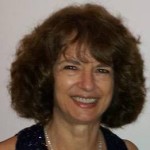 Suzy
Characterizations: well written