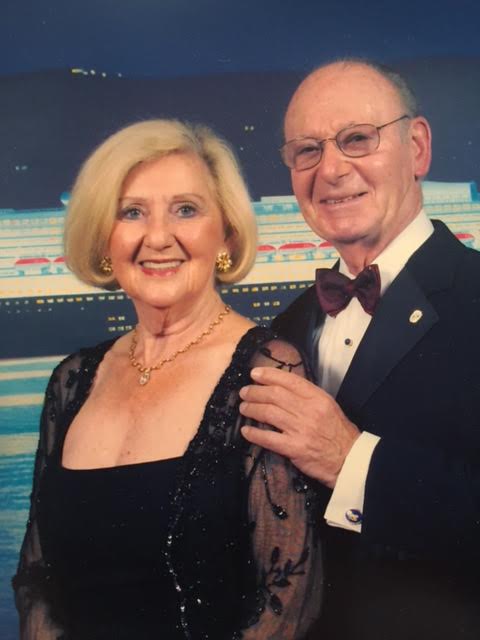 This week we are asked to write about our forebears' refugee/immigrant experience. I wrote what I know about how my maternal grandparents came to this country several years ago and will link to that story at the end of this essay.
I wanted to tell a more urgent story, given that this story will go live four days before Holocaust Remembrance Day, what we are witnessing at this moment in Ukraine, and the rise of authoritarianism around the world. This story is real and urgent. We will NEVER forget. It is a compelling story of inhumanity, ultimate survival and redemption. It is the story of how a close friend (Henry) came to this country as an infant refugee. I have his permission to tell it. He related it to me in depth a few weeks ago.
In the Krakow Ghetto there were five siblings in the Ferber family; four sisters: Erna, Cecile, Geiza and Rose, one young brother and the two parents, along with an aunt and her baby boy. After the fall of the ghetto, they were rounded up and sent to Plaszów, run by Amon Göth, as depicted in "Schindler's List". Henry told me they really did live in fear every day, as Göth would wander onto his balcony with his rifle and randomly shoot at anyone passing by. They were soon processed and sent on to Auschwitz.
In Auschwitz, the parents and brother, aunt and baby were immediately gassed. The sisters were in their teens and were useful workers, so sent to Birkenau to work. Every day they had to line up first thing in the morning to be accounted for. On one particular morning, Rose, the youngest was ill with dysentery, or something similar. The sisters took care of her and helped her out to the line-up. Anyone who couldn't work would be murdered. They were the last four to line up that day.
As it happened, a train of 800 Jews, headed for slave labor at a munitions factory, stopped at Birkenau that day. 20 had died on the trip and the Germans needed replacements. They took the last 20 from the line-up, including the Ferber girls. Though freezing and starving, they spent the rest of the war in relative safety, working at a munitions factory. Rose's illness saved them at that moment.
The end of the war was near. The Germans knew they had to hide their atrocities so rounded up their prisoners and began "the Death March" back into Germany from Poland, knowing that many of the woman would die from starvation or exhaustion along the way, or they would be randomly shot. But that way, there would not be mass graves to be discovered. The sisters could barely make it, but leaned on each other for support. One cold night, all the prisoners took refuge in a barn. The sisters found a few loose floor boards. They hid under them, swearing everyone to secrecy. The next morning, the German soldiers came to roust the prisoners to move on. The sisters didn't move. They could see the soldiers' boots through the cracks in the floor above them. They remained silent. No one revealed their hiding place. They stayed put all day, fearing a soldier might come back to look for someone who tried to hide. They didn't leave their hiding place until night fell. They had hidden for 24 hours.
Exhausted and starving, they made their way through the dark woods. They walked on and finally saw a light, glimmer in the darkness. A farmhouse came into view. They didn't know what or who they would find. It was occupied by an old woman who greeted them with an American flag. They were saved. Her husband had been conscripted into the army, she was alone. She fed them and allowed them to rest, but only for a few days. The Russians were about to liberate Poland. It was better to be in Czechoslovakia which would be liberated by the Americans, so the sisters moved on and took to the road, just before American troops arrived to liberate them. They were finally free and had survived together; miraculous.
Cecile moved on to Germany, working for the United Nations Relief and Rehabilitation Agency (UNRRA) in Tirschenreuth, as a child welfare worker. Roman Kriegstein, another Polish Jew who, along with his mother, had survived the war, roared into town on a motorcycle with a sidecar. He had studied to be a dentist before the war and was on his way to reclaim his dental tools, but stopped for a moment. He laid eyes on Cecile. She helped him find a room for the night and invited him to come to a dance that evening. He never returned to Poland to get his dental equipment. He found love and stayed with Cecile, but he did need to make money.
He met a man named Skeresky who had survived the Warsaw Ghetto uprising. He had a bus that ran on wooden fuel. Together they started a bus line, as transportation was scarce. It grew and grew. They named it "ESKA" (from their initials). Eventually, they sold it to raise the funds to get to America. It still exists today.
Cecile and Roman were married in Germany by an American Jewish chaplain, Rabbi Eugene Lipman, who was with the first group of liberators. He became very close with them and married everyone in the family, including my friends. Twin sons Henry and Arnold were born on March 31, 1949. Eight months later, sponsored by Roman's Aunt Lucille (refugees had to have sponsors already living in the United States), they made their way to New York.
The new Americans originally lived in Washington Heights. Roman worked as a dental assistant and commuted every day into lower Manhattan. On the long commute, he made a friend, Sam. Sam designed jewelry and had two daughters. They had a long time to talk. At that time, the only people who could acquire gold were people in the dental business (for fillings) or jewelers. With his delicate dental skills, Roman knew how to work the gold and began designing jewelry, which he and Sam sold over their lunch break. Soon, they were doing so well that they quit their "day jobs" and rented space downtown to design and sell the jewelry.
Within a few years, even that space was too small and they looked for a factory to buy. A watch case factory on Long Island became available. The watch case houses the movement of the watch. It is made of gold and was a good business for the remainder of Roman's life. He used his knowledge, savvy, and very hard work to live what used to be called the "American Dream".
The family had moved from Washington Heights to Teaneck, NJ when the boys were still young, but now moved to Roslyn, New York. Henry and Arnold went on to Harvard and Yale, respectively and both became doctors. Their parents had one more son, much younger than the twins. Roman and Cecile were devoted to each other for their entire lives.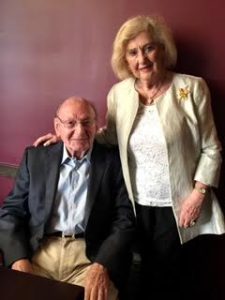 Henry is an ophthalmologist with a speciality in the retina. He practices on the South Shore and Cape Cod, lives on Martha's Vineyard all summer. We have traveled extensively with him and his wife. Many years ago, I began seeing light flashes in my left eye and knew the signs of a problem with my retina. We have no help for this on the Vineyard. I pondered what to do and had a "eureka" moment. I asked Henry if I could leave the island with him on the early ferry, come to his Cape Cod office and be examined. He found a hole in my retina, lasered it closed and we returned to the Vineyard together that day. He literally saved my eyesight. He is a brilliant, gentle man.
##################
Written almost five years ago, here is the story of my maternal grandparent's immigration to the U.S.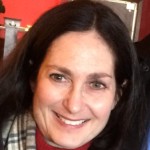 Betsy Pfau
Retired from software sales long ago, two grown children. Theater major in college. Singer still, arts lover, involved in art museums locally (Greater Boston area). Originally from Detroit area.
Characterizations: moving, well written