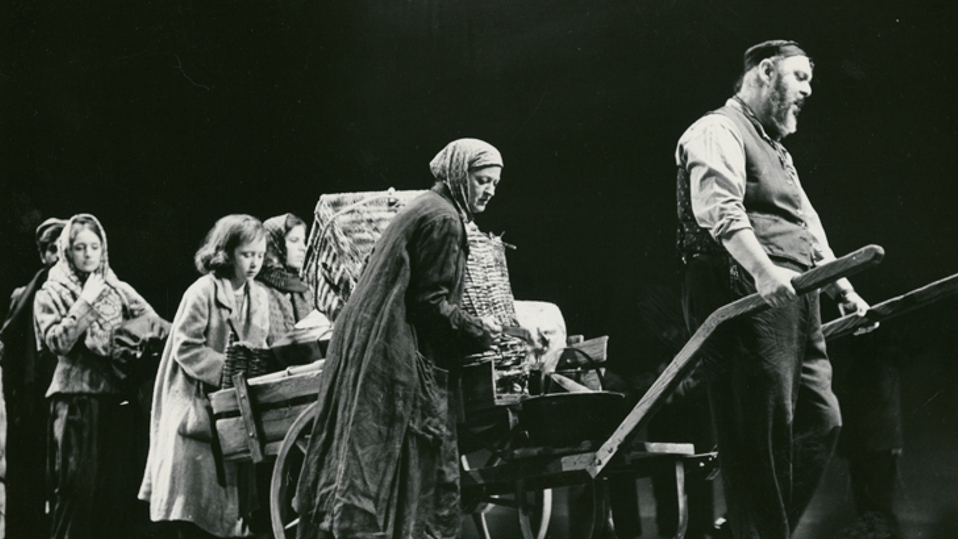 On the boats and on the planes
They're coming to America
Never looking back again
They're coming to America
What is the difference between an immigrant and a refugee? I pondered this question while writing my story.
Neil Diamond, the son of Jewish immigrants who fled from Poland and Russia, wrote this song in 1980. At one point a national poll found "Coming to America" to be the single most recognized song about America, even more so than "God Bless America" (a song by another Russian-Jewish immigrant, Irving Berlin, born Israel Beilin).
What is the difference between an immigrant and a refugee? I pondered this question while writing my story. Looking up both words, I found that an immigrant is simply defined as anyone who leaves one country to settle in another. The motivation isn't relevant to the term. A refugee is someone who has been forced to leave because of war, violence, or persecution, often without warning. In Fiddler on the Roof the villagers were warned by the Russian constable to leave within three days, and if they had not left, they would have been killed, just because they were Jewish. The featured image shows Tevye and his family as refugees leaving Anatevka with all their possessions piled on a cart that he is pulling.
All four of my grandparents were refugees. They all came to this country between 1900 and 1910 from different places in Russia. (Note that Fiddler took place in 1905.) My grandfathers were leaving to avoid being conscripted into the czar's army, and all of them were fleeing from Cossacks and pogroms and the terrors of anti-Semitism. Whole shtetls (Jewish villages) could be wiped out by soldiers or even civilians who felt like killing Jews, knowing that the czar had given his tacit consent.
My maternal grandfather came from Pinsk, in what is now Belarus, by himself, when he was about 17, in 1905 or 1906. My maternal grandmother came from in or near Kiev (or Kyiv), in what is now Ukraine, with her parents and siblings, when she was about 10 or 12, possibly in 1908. They met in New York. My paternal grandfather came from Latvia, where he was a research chemist, in 1903, and my grandmother from Minsk, also in Belarus, where she was a midwife, in 1905. They met in Philadelphia. When I was growing up, I was always told that all of them had come from Russia. In my junior high school Civics class, when we were studying immigration, and we went around the room saying where our ancestors had immigrated from, I caused quite a stir by saying "Russia." This was during the Cold War, after all.
It was only this week, while writing this story, that I learned why we always referred to that entire region as Russia. In an article about Irving Berlin, it said "Born in Imperial Russia, Berlin arrived in the United States at the age of five." Aha! Imperial Russia! Also known as the Russian Empire, and covering much of Eastern Europe and Asia, that entity existed from 1721 until Czar Nicholas II abdicated in 1917. So when my grandparents lived there, it was all Imperial Russia. That explains something I've wondered about for decades!
In Judaism we are taught that because we were strangers in Egypt, we should care for the stranger. Because we had to flee from persecution, we should help the refugee. HIAS, a humanitarian organization that used to be called the Hebrew Immigrant Aid Society, plays a major role in giving aid and assistance to refugees of all religions and nationalities. (When my mother died, we suggested that people who wanted to honor her memory contribute to either HIAS or Planned Parenthood.) The motto of HIAS is "Welcome the stranger. Protect the refugee." Right now they are helping Ukrainian refugees who are fleeing from the Russian invasion of their country. More than five million refugees have left Ukraine since February of this year. But when I think about Ukrainians, I can't help thinking that these are the people who tried to kill my ancestors. Okay, they are the descendants of the people who tried to kill my ancestors. I know that Volodomyr Zelenskyy, the current president of Ukraine, is Jewish, but I also have been told that even today, Ukrainian Jews are issued passports that list their nationality as Jewish, not Ukrainian. The roots of anti-Semitism in Ukraine are very deep. So I feel conflicted. But I still donate to HIAS and let them decide which refugees they will help.
For more about my maternal grandparents, who lived with us when I was growing up, see Those Were the Days, My Friend (their whole story), Which Side Are You On? (their pursuit of the American dream), and No Way To Say Goodbye (my grandfather's death).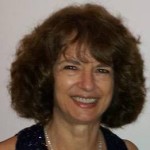 Suzy
Characterizations: moving, well written