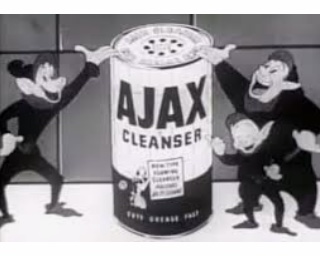 "Use Ajax the foaming cleanser,  foams the dirt right down the drain.
You'll stop paying the elbow tax,  when you start cleaning with Ajax!"
As a kid I loved that silly jingle!   And in fact my mother always told us to use that proverbial elbow grease in whatever we did,  and not just mundane cleaning chores.
Jessie was always ready to tackle new challenges and to give her all to whatever she did,  and she invariably did it all very well.  (See My Game Mother)
I miss those old advertising jingles,  and I really miss my mother and her elbow grease.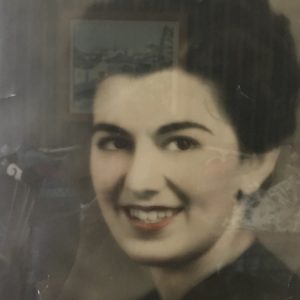 RetroFlash / 100 Words
 – Dana Susan Lehrman
Dana Susan Lehrman
This retired librarian loves big city bustle and cozy country weekends, friends and family, good books and theatre, movies and jazz, travel, tennis, Yankee baseball, and writing about life as she sees it on her blog World Thru Brown Eyes!
www.WorldThruBrownEyes.com
Tags: Family
Characterizations: funny, moving