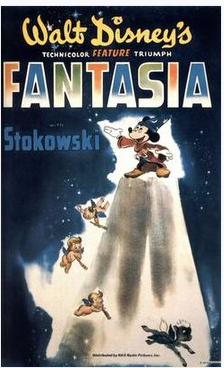 My older brother and I were Disney nuts. We loved all things Disney. I skipped piano practice so I could watch the afternoon TV show as a kid. My first movie, as a four year old was Fantasia, some lovely stuff there, but some pretty scary stuff too. I don't remember my reaction, but I'm sure I was frightened by The Night on Bald Mountain and The Sorcerer's Apprentice, but charmed by rhinos and elephants dancing to Waltz of the Hours.
The movie was re-released again in 1969 and the counter-culture had discovered it. My super-straight brother and I went to see it along with all the stoners, tripping out on the lights and fantasy. My brother couldn't understand what was going on. I thought it was very funny.
My favorite movie of all time is Shakespeare in Love, having always wanted to play Juliet. I loved the clever way Shakespearean references were woven throughout, the doomed love story, the vibrant costumes, lovely music, and it takes place during the reign of my favorite monarch, Elizabeth I. What could be better? I watch it over and over again.
Second favorite: Last of the Mohicans, a gripping adventure of love and death in the mid-1700s with a political twist. Daniel Day-Lewis never looked so good. Best screen kiss EVER! I had a chance to see it again on the big screen recently, as one of our local arthouse cinemas was doing a DD-L retrospective, given his planned retirement. After 25 years, it holds up well. It is lush, brutal and surprisingly romantic.
This year was not a bumper crop of good movies. I think the best two are Three Billboards Outside Hibbing, Missouri and The Shape of Water. One is a brutally stark, dark movie about a mother's grief and guilt, what she does to try to find her daughter's murderer and how she seeks salvation. The other is an odd, Cold War love story, charming and twisted in its own way. Quite different, but very interesting. I found it beautiful. Very different animals (no pun intended).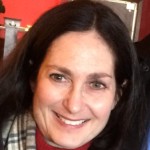 Betsy Pfau
Retired from software sales long ago, two grown children. Theater major in college. Singer still, arts lover, involved in art museums locally (Greater Boston area). Originally from Detroit area.
Tags: Disney, Fantasia, Shakespeare in Love, Last of the Mohicans
Characterizations: been there, well written