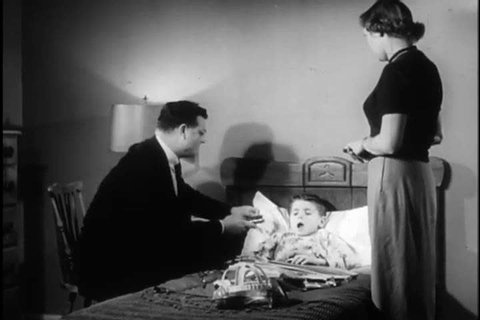 Whenever we were sick as kids, Doctor H would appear with his black bag. Sometimes these house calls happened at night. My brothers and I dreaded them because, no matter what was wrong with us, the cure was the same — a shot of penicillin in the butt. My parents paid him directly for these visits. I don't think health insurance was a thing back then. Maybe my parents had something to cover a major hospitalization, but they paid out of pocket for having babies and doctors' visits.
All of this makes me long for the days when most health care was affordable and doctors were reachable by simply calling their office.
Even when my kids were born, starting in 1971, we didn't have insurance for their routine doctor visits. Although house calls were no longer a thing, professional courtesy was. Since my husband was a doctor, their pediatrician (who was also the father of one of our friends) didn't charge us. Plus, we could call him at home if the office was closed. As an added benefit, his wife was also his receptionist and she always answered the phone. When we switched to a different pediatrician, receptionists answered the phone and sick children were seen quickly. I know we had insurance for having babies and medical catastrophes, but we also paid out of pocket for routine visits when we didn't get the professional courtesy.
I first encountered the challenge of getting medical help through my parents' experiences. They were covered by Medicare and supplementary insurance but the primary issue became the challenge of getting in touch with their doctors. My mother did all of the calling since my father had an aversion to making phone calls. I remember when she first encountered the phone systems that replaced having someone directly answer her calls or an answering machine or paging service. She became so frustrated trying to reach their doctor that I listened to the menu for her and wrote down what numbers to push to get a human being at their internist's office. This system worked most of the time.
Fast forward to 2021. Getting in touch with a doctor is now my exercise in frustration. I just spent 30 minutes on hold to get an appointment for hand therapy and was told there was only one available for the rest of 2021. My other attempt to make an appointment resulted in a promise someone would call me back in 48 hours. I won't hold my breath, but I am certain that if I receive the call, I will be in my car and unable to check my calendar. Medical practices have merged into hospital-based conglomerates with phone systems that try the patience of most patients. My choices are to leave a message, which is rarely returned, or use the online messaging system for my doctor's "care team," which may result in an appointment several months in the future.
From the patient's perspective, accessing care has become a challenge. I have a great internist who is still in a private practice in which a human being answers the phone. Getting an appointment is not so difficult when I am talking to someone who is actually in his office. And I am lucky to be able to afford a reasonable concierge fee for that access. Unfortunately, he is on the brink of retirement and finding someone to replace himself will not be easy. Young doctors trained to do internal medicine are more inclined to become hospitalists. No phone messages to return or weekend call.
Here's what I have to do to access medical care from my other doctors. I call or go online to book an appointment with a physician on my "care team." First, I have to decide which doctor that should be. My friends and I spend far too much time helping each other determine where to start the game. Of course, none of our physicians ever coordinate with one another. Is it any wonder that we resort to the Google School of Medicine to help us decide where our symptoms should lead us? The whole thing feels like navigating a maze. Once the appointment is secured, however, I get constant text and email reminders.
All of this makes me long for the days when most health care was affordable and doctors were reachable by simply calling their office. At my age, doctoring can become a large part of my monthly calendar. Thank goodness there are several urgent care walk-in clinics in my community. I get my flu, Covid, pneumonia, and shingles vaccinations at Walgreens. Looks like this may be the future of medical care.
Of course, my complaints are those of a woman with access to services. I am quite aware of how privileged this makes me in a country with the most expensive medical care that ranks last among comparable countries in the world. I leave you with this sobering thought:
The United States ranks last overall, despite spending far more of its gross domestic product on health care. The U.S. ranks last on access to care, administrative efficiency, equity, and health care outcomes … Four features distinguish top performing countries from the United States: 1) they provide for universal coverage and remove cost barriers; 2) they invest in primary care systems to ensure that high-value services are equitably available in all communities to all people; 3) they reduce administrative burdens that divert time, efforts, and spending from health improvement efforts; and 4) they invest in social services, especially for children and working-age adults.
I invite you to read my book Terribly Strange and Wonderfully Real, join my Facebook community, and visit my website.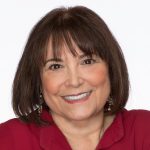 Laurie Levy
Boomer. Educator. Advocate. Eclectic topics: grandkids, special needs, values, aging, loss, & whatever. Author: Terribly Strange and Wonderfully Real.
Characterizations: right on!, well written