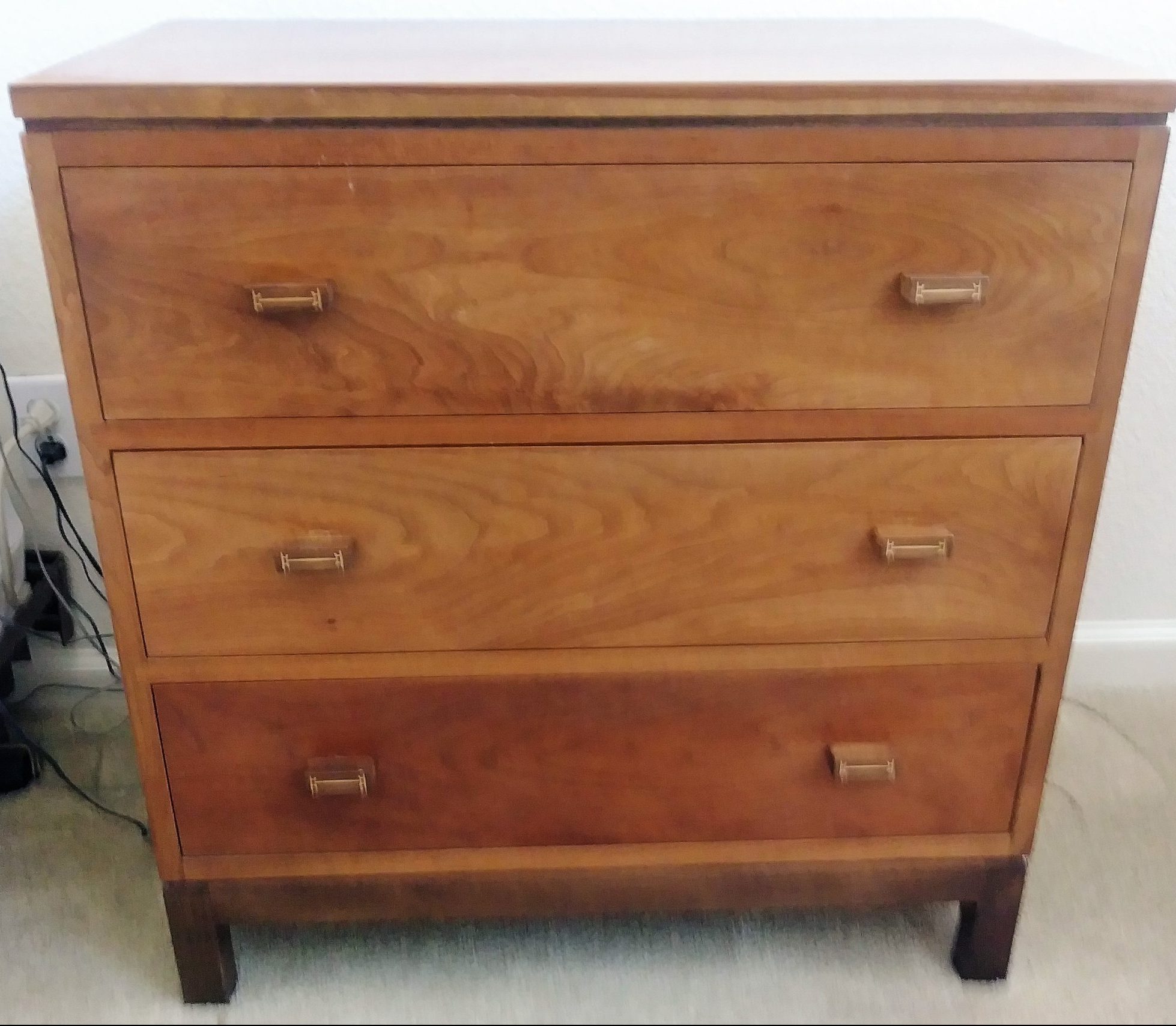 This story is in gratitude to team leader Michael and my mother for their creativity, which led to my nicely furnished condo.
For independents like me, retainers are unheard of.
In the year 2000, after I sold my Menlo Park house, which has been the subject of many of my stories on Retrospect, I bought a small (960 square feet) but pretty condo. In the recent story The Condo, the Boyfriend, and the Desk, I recounted how I got my amazing desk for the tiny bedroom I used as my office.
Several months before that, when I was ready to move into the condo, I realized I had almost no furniture that I wanted to bring, with the exception of a Mission style entertainment cabinet and a sofa bed. Almost everything else in the house had been donated to me, and it either needed to be returned to the lender or it was in such rough shape that I was ready to trash it rather than donate it again. I didn't even have a bed–I'd been sleeping on the sofa bed but wanted to use as a "real" sofa in the condo's small living room. I would need a lot of furniture.
I had a lucky break: some money in the bank I'd earned as a retainer on a project. Lawyers in our group are no doubt familiar with retainers, usually an amount of money per month paid to "retain" their services, whether the client uses them or not. But in marketing and communications, retainers are rare, even among large ad agencies. For independents like me, they are unheard of.
The Retainer
In 1998, I had begun work with a startup company in the pharmaceutical field as part of a 10-person team. We were developing the content and format for a new drug application to be submitted to the FDA. The work was challenging and interesting, and occasionally grueling, with the submission ultimately ending up at about 250,000 pages. After about seven months, in the beginning of November, we were planning to assemble the final summaries and arguments, reference all the data and do quality assurance on it, and put together the submission in sets of binders (submissions still had to be on paper back then).
Michael, the team leader, approached me one afternoon and said it was essential that I be available to the project, to do whatever the team needed, for the rest of the year. "We are betting the company on the submission," he said, "and I will make it worth it to you with a retainer." The terms were strict. I had to be available 24/7 and even on holidays until the submission was complete, and I couldn't travel more than 90 minutes away from the company's office in Sunnyvale.
"Yes," I immediately replied. While I did work hard for the next two months, the team finished the submission and there were no emergencies and few late evenings, so I came out way ahead with the retainer.
A few months later, my client's team was thrilled to learn that the FDA approved the submission, so the company could operate. The following year it was acquired by a larger pharma company, and I worked with Michael and the team there, but the spirit wasn't the same. We kept in touch for a few years after that.
Fun with Furniture
Once the condo closed, I asked my mother, who had been a professional interior designer, to help me with furnishing the condo. One challenge was that the style that year was oversized furniture, and my space was way too small for for all the fussy, puffy chairs and couches. If I spent carefully I could use the retainer money to cover furnishing the entire place, and it would allow me to go to a high-end store for one or two quality pieces.
There, the furniture was beautiful and the prices mind melting. I picked two identical Stickley chests that I loved to use as nightstands (we still use them in our current home). When the salesman asked what else I would like, I explained that I loved all this nice furniture but the chests were really a bonus, and for the rest I was on a working-girl budget.
I expected him to sneer, but instead he was very understanding and suggested we visit Ethan Allen, which had good quality furniture that would fit my budget. There, with help from my mom, I got a dining table and chairs and a hall table that converts into a game table, all of which are in our current house. A glass coffee table for the living room was a find at the Oakland Museum white elephant sale.
A new bed arrived from a mattress store, and then, when I looked around the condo, not only did it feel like home, it felt like me, no small thanks to the retainer, Michael, and my mom.
Marian
I have recently retired from a marketing and technical writing and editing career and am thoroughly enjoying writing for myself and others.
Characterizations: right on!, well written