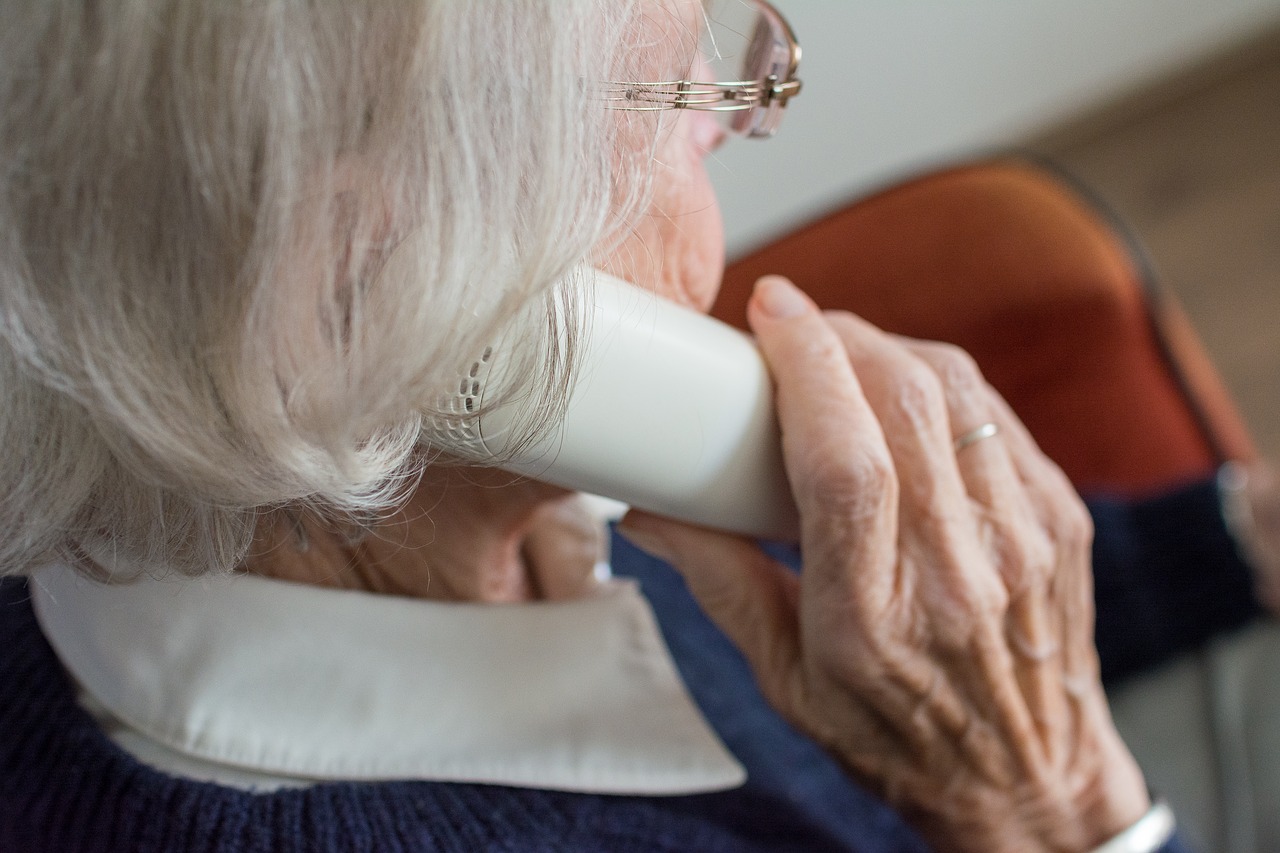 It was fortunate, in 2015 when I was working full time, that I was telecommuting that Wednesday. The call came in from my niece, then a graduate student at Duke, in a panic. "Aunt Marian, I think Grandma got scammed!"
"She called my cell phone and thought I'd gone to Canada and ended up in jail."
"Lizzie? Huh?"
"I just talked to Grandma. She called my cell phone and thought I'd gone to Canada and ended up in jail."
"Whoa, back up, back up," I said. Together we reconstructed what had happened.
My mother, then in her late 80s, is an intelligent person with natural skepticism, but she had fallen for the classic grandparent scam. Now fairly well known and described by AARP and others, this was the first I had heard of it.
A young woman had called, and with a clever script, got my mother to actually believe she was talking to Elizabeth, who was in trouble after traveling to Canada to go to a wedding. Never mind that she doesn't have any friends in Canada, or that the logical thing would have been to call her father (my brother) if she really was in trouble. The acting was very convincing. Then, a man pretending to be a lawyer got on the phone and asked for $400 to be wired to bail Elizabeth out of a Montreal jail.
At her bank, my mother stood in line to get a money order. Even though it was mid-afternoon, the line moved very slowly, very typical of the bank in downtown Oakland. The imposter lawyer called back frequently to check progress. By the time my mother got the money and went to Western Union, it was after 4 PM. The scammer became more insistent and forceful, and my mother began to think something wasn't really right. There was a long line at Western Union, which moved very slowly. Just after 5 PM, she wired the money and then thought to call my niece's cell phone.
I got through to my mom and convinced her that the real Elizabeth was in North Carolina and what happened was indeed a scam. "What should I do?" she asked. The best thing was to try to cancel the wiring of the money, so she went back to Western Union. The people there indicated that they would try to cancel the transaction, but if the scammers picked up the money in Montreal, there was nothing they could do.
This is where my mother got lucky. The inefficiency and lines at the bank and Western Union saved her. Turned out that the Western Union in Montreal closed at 8 PM Eastern time, so the scammers couldn't pick up the money, and the transaction was canceled. The next day, an Oakland detective visited my mom to take a statement, and said it was almost unheard of to recover the money. Alas, the scammers continue to pop up outside the US.
When we understood this scam, I got Elizabeth and my mother together to establish a "secret word" that my mother could ask Elizabeth to say to protect her from scammers. We haven't had any trouble since!
Marian
I have recently retired from a marketing and technical writing and editing career and am thoroughly enjoying writing for myself and others.