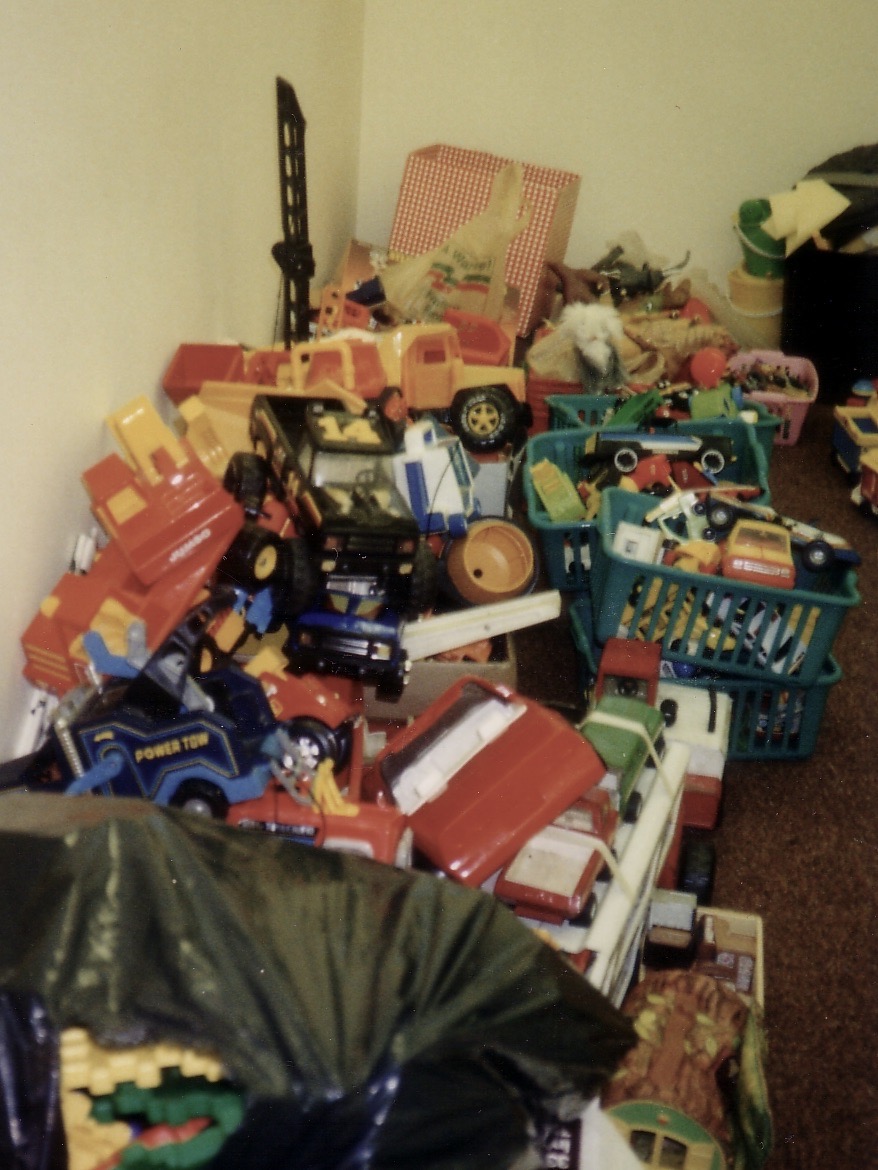 I had always thought of garage and yard sales as something with which I would never be involved. The only yard sale I had ever hosted was my children's project. We had gotten to the point of toy creep and our house looked like a kiddy version of hoarders. My husband and I lowered the boom. Some of these things had to go, either straight to the garbage if broken, or to be donated if in good shape but rarely used. My capitalist kids had a third idea. They would sell these toys in a yard sale.
I stayed away from yard sales for many years after that experience, but starting Cherry Preschool with no money meant I would have to become a garage and yard sale lover.
They actually sorted through their toys and put pricing stickers on things they no longer used that were still in relatively good shape. There was none of their typical bickering as they had found common cause. They were going to make a ton of money. They also set up a lemonade stand to attract customers and posted signs on the trees on our block.
After they arranged the toys on our front lawn, they learned a painful lesson about sales. In order to be successful, they needed buyers. They imagined kids would flock to their sale from far and wide to buy their wares. Instead, the two kids who lived next door were the only ones who showed up. Being slightly younger than my children, they were very excited by all of the merchandise. Unfortunately, they had no capital to invest. I think their parents gave them each a small amount of money, and that is what my kids earned. At least all of the unwanted toys had traveled next door, hopefully to be enjoyed.
I stayed away from yard sales for many years after that experience, but starting Cherry Preschool with no money meant I would have to become a garage and yard sale lover. I have shared the origin story for the preschool I created with a group of parents and teachers in earlier stories, The Sharing Tree and Betrayed by a Church.
What these tales don't capture is the importance of yard sales in creating and almost destroying our school. First the positive. When we started the preschool, we had no toys, storage units for them, tables, chairs, easels, art materials, or supplies… in short, we had nothing. One Board member was in charge of finding all of the things we needed as cheaply as possible. While we had neither money nor supplies, we did have lots of energy, creativity, and devotion to our cause. And she had an empty garage in which she squirreled away the treasures we bought or scrounged, usually for free or with money from our own pockets.
In addition to cleaning out our own children's playrooms (for years they would visit the preschool and exclaim, "I used to have a toy like that!"), we scoured the city for summer garage sales. We washed and fixed and schlepped everything from the garage to the east side of our building, which was unoccupied that summer. Our haul was quite impressive. Many people were even willing to donate items they had hoped to sell, so in addition to toys, we found shelving, tables, discarded office equipment… pretty much anything in which we could display and store our yard sale toys.
At this point, we were so fond of yard sales that someone came up with the idea of having one as one of our first fundraisers. So, we put out the call to our parents and the community that we were collecting donations for what we called "Spring Pickin's." Seemed like such a great idea. Each classroom could feature a different category of items: children's books, clothing, baby equipment, household items, furniture, and "lots more." This was the spring of our first year of cash-starved operations, when we were calling ourselves Evanston Developmental Preschool (also called "The Mental School" by the kids who couldn't pronounce our fancy name).
Our eager volunteers priced and set up the items for sale, and we even took out ads in our local paper and posted flyers all over the community. OMG, were we ever unprepared for the number of people who crowded into our little school. We had a staircase to the lower level that only permitted one-way traffic with people squishing up and down those stairs. Good thing no one reported us to the Fire Department. As an extra incentive, I think we also had a bake sale. Needless to say, the building was trashed. I guess we made a bit of money, but we lacked the security to protect ourselves from having people take many of our offerings and probably some of our toys as well. It took countless hours to clean up the building and restore the school to be ready for the kiddos on Monday.
I guess the lesson learned was that going to yard sales was fine for procuring inexpensive items. I suspect some folks even find treasures in their midst. But having one is another story altogether. Won't be doing that again.
I invite you to read my book Terribly Strange and Wonderfully Real and join my Facebook community.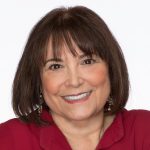 Laurie Levy
Boomer. Educator. Advocate. Eclectic topics: grandkids, special needs, values, aging, loss, & whatever. Author: Terribly Strange and Wonderfully Real.
Characterizations: well written