Yep I the first time I went down to the convention center in San Fransisco, looked at the crowd then said 'Heck No'I turned around, and headed home. Then a couple of weeks later I got an e-mail saying. come on down You are next on "the price is right"! So They gave me a shot right there and I sat down for 15 minutes. I told the very fun nurse that I understood that these shots actually increase your IQ by 50 percent and that you develop a third eye. Got my second shot 3 weeks later after they cleared it up on the computer that I received my first shot on the second visit. Now I Wear my button with pride and wear no mask in hopes to let people know that it is alright to let go of their media-driven fears.        thank you,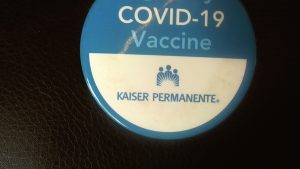 Dj discOworm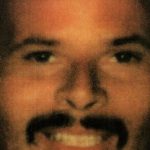 dj discoworm
born in Boston in 1950 father was a country and western DJ L.A. Basin.I started my record collection when 13. always buying records having parties around 80 people in 70 Salt Lake . Played Sly and family stone, while we all got stoned. police came. we all crawled out the back windows and doors. lived in Dinwoody Mansion. 1974. dJ at a lot of LDS events.New Years at Ogden Conference Center.
It Looked Like A Big round space ship .wired tv to stereo to watch dick Clark NYE
Characterizations: right on!