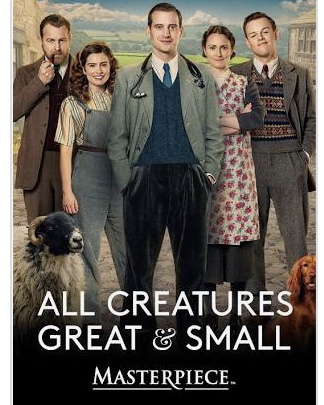 Is it just me or is time flying by?
With the new pandemic normal,  and all of us still somewhat in lockdown mode,  you'd think time would be creeping along like the proverbial snail.
And you'd think we'd have all the time in the world to catch up on our reading,  or our knitting,  or be half-way through that great American novel we've been meaning to write.
And yet rather than creeping,  for me the days and weeks seem to be rushing by,  and so be it if it gets us to the end of this dark Covid tunnel.
Indeed it feels it was only last night we watched the latest weekly episode of All Creatures.  Yet another week has gone by – it seems in a flash!  – and tonight once again we'll be transported to the beautiful Yorkshire Dales as James Herriot makes his veterinary rounds.
And we'll be thankful once again for all blessings great and small!
Dana Susan Lehrman
Dana Susan Lehrman
This retired librarian loves big city bustle and cozy country weekends, friends and family, good books and theatre, movies and jazz, travel, tennis, Yankee baseball, and writing about life as she sees it on her blog World Thru Brown Eyes!
www.WorldThruBrownEyes.com
Characterizations: been there, funny, well written