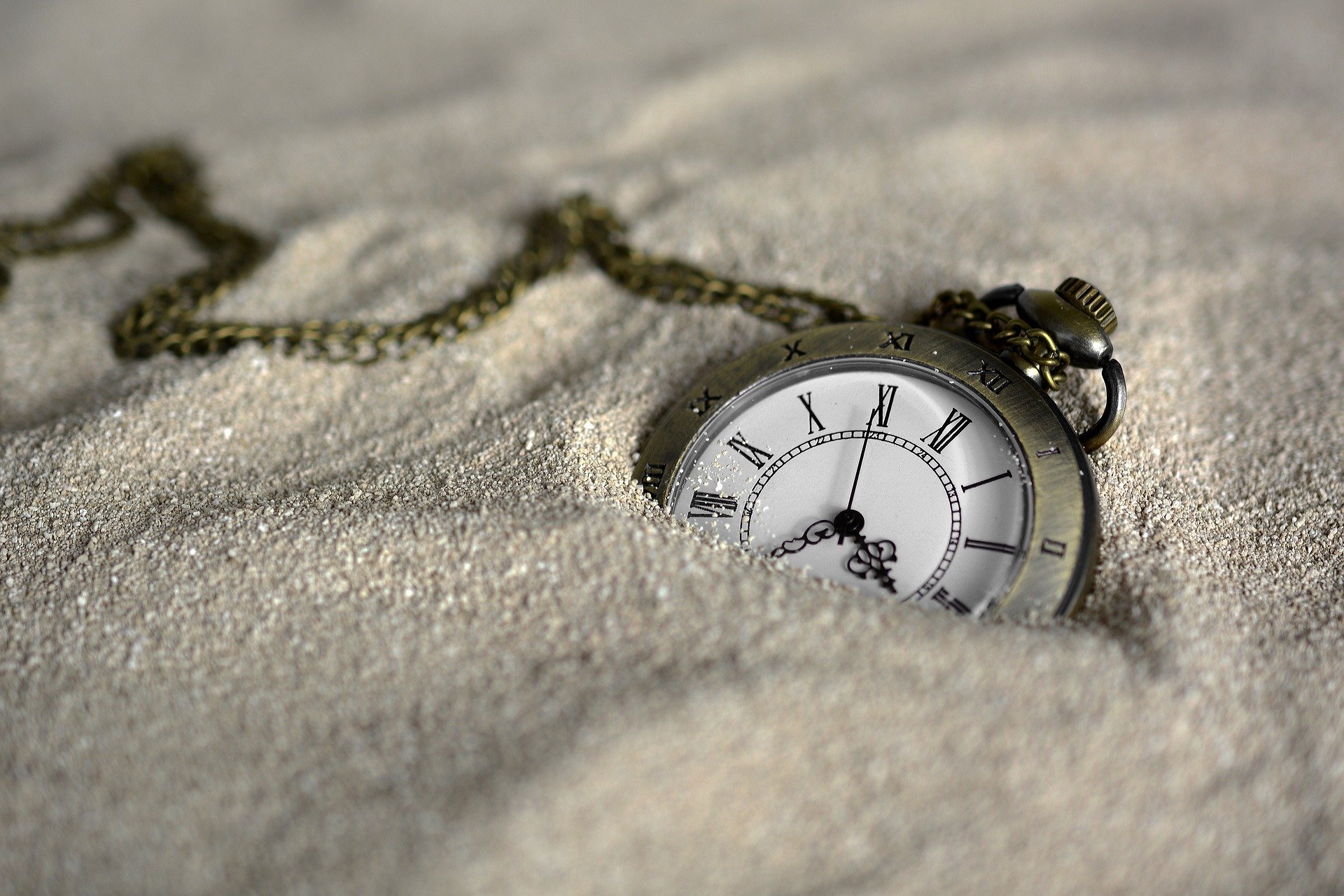 I was 16 when my friend and classmate Ben Braswell passed, and I remember standing near his grave at the funeral on a day when the winds really did come sweeping down the plains of Oklahoma.
Does time just really stop, or is our definition of time just really wrong?
I was feeling very sad and very confused. I was in shock and already missed Ben. And it was the first time I remember thinking seriously about the thing we call time, how it related to Ben and me, and I had no answers. Ben had been so young, full of life, and was so much fun to be around.
He was always looking ahead. And then, in one unguarded moment on the highway, he wasn't. And that perplexed me.
A timely question
As the preacher was delivering the sermon (to Southern Baptist pastors, funerals are always a good time to deliver a sermon) I was thinking instead, "What should I make of Ben's death?" Does time just really stop, or is our definition of time just really wrong?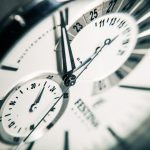 I knew I wasn't alone in my wonderings. To a teenager, life will go on forever. Time will go on forever. And when it doesn't, as it didn't for Ben, my friends and I asked,"What should we make of that?"
The stock answers (ie. "God needed him there more than we need him here") may have worked for a short while, but they didn't work long. I guess because Ben was my friend, I couldn't let his passing go with such a quick fix.
On that particular November day, I did find myself wanting more of a reason that Ben's time was cut so short. The whole life he had ahead of him had just evaporated, all because of one moment in time. Absent an answer or even a framework for finding one, I finally let it go.
And yet, since I'm still writing about it nearly 60 years later, I guess I didn't.
Musical clues
That may be why songs that are about time have resonated with me over the years. There was Jim Croce's Time in a Bottle, the Beatles' Yesterday, Garrett Hedlund's Timing is Everything, Green Day's Good Riddance  (aka Time of your Life), and Paul Anka's The Times of Your Life (which became the theme song for Kodak commercials}. Even the Bergmans' and Legrand's Windmills of Your Mind deals with time and its riddles as it reflects, "… Like a clock whose hands are sweeping past the minutes of its face …"
The fact there have been so many songs on this theme underscores how much importance we all attach to time. We equate it with life, and we feel life will be somehow be better if it lasts a long, long time. We feel a person is cheated if he or she passes before reaching that moving-target age where it seems okay to die.
A few songs have spoken to me, and the lyrics have helped lead me toward a peaceful cease-fire (if not a resolution itself) with my angst over the nature of time.
Time for young and old
A French songwriter, Charles Aznavour and his lyricist Herbert Kretzmer captured the young person's vague idea of time in the song, Yesterday, When I was Young.  
That link takes you to it, and its phrases like, "I teased at life as if it were a foolish game, the way the evening breeze may tease a candle flame."
As I was singing and recording this song a few weeks ago, I realized that's exactly what I (and probably Ben) did when we were young. We did not take threats to life and time seriously until, one day, we realized we should have. After all, if the concluding lyrics to Aznavour's haunting song are true, "…the time has come for me to pay for yesterday, when I was young."
Still, knowing this doesn't really answer the question of how time should be regarded, or if there is a one-size-fits-all definition. Certainly the young among us view it differently than the old. Songwriter Joni Mitchell said as much in her song, The Circle Game, back in the 60s. Tracing the life of a young boy as he turned older, Mitchell reminded us that the young want time to speed up ("words like, 'when you're older,' must appease him") but, as we grow older, the desire is to "drag your feet to slow the circles down."
Time as a circle
Several songwriters have used the circle imagery when writing about time and its passing. Harry Chapin certainly did it when he came right out and named his song, Circle.
Right from the start, Chapin sings, "All my life's a circle…" Then he adds another another element that most of us have wondered about when it comes to time: "It seems like I've been here before; I can't remember when; But I have this funny feeling, that we'll all be together again"  
The thing about circles, of course, is they don't end. They just keep on going.
Johnny Cash, Waylon Jennings, Kris Kristofferson, and Willie Nelson (aka The Highwaymen), picked up on that circular element to the end of time, with their song, Highwayman. Each takes a whack at the concept of unbounded, circular time with his own verse. Cash wraps it up by musing he may become a highwayman again, "… or I may simply be a single drop of rain …. but I will remain, and I'll be back again and again and again."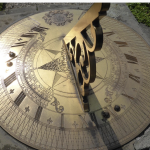 Then, of course, there's Elton John's The Circle of Life. That link takes you to a spine-tingling interpretation of it by Alex Boye', with a few backup singers known as the Mormon Tabernacle Choir. Sir Elton's thoughts on time and life are on display with lyrics like, "it moves us all to despair, hope, faith, and love … till we find our place on this path unwinding, in the circle, the circle of life."
Focusing the lens
When children are perplexed by reality, their parents will often counsel them that they will understand when they're older. That's been true about many things in my life, but not so much about understanding what to make of time. As an adult, I have continued to wonder: Should I fight for more of it, and feel sad for those who have dismounted Joni Mitchell's "painted ponies"? Or should I believe the departed have just entered another phase of time with its own colorful carousel?
At times, I think of what Harry Chapin wrote: "No straight lines make up my life, and all my roads have bends; There's no clearcut beginning, and so far no dead-ends." 
So, if that's true here, might it not be true where Ben Braswell is, too?
As a friend once noted in a spontaneous utterance the moment my father-in-law passed: "His last breath here is his first breath there."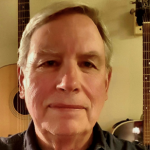 Jim Willis
I am a writer, college professor, and author of several nonfiction books, including three on the decade of the 1960s. Several wonderful essays of gifted Retrospect authors appear in my book, "Daily Life in the 1960s."
Characterizations: been there, moving, well written