In this case, there are no 'impartial' jurors Saving our democracy is what's important 'No one's above the law
but quickly eliminated
because grandma was mugged.
(she wasn't hurt)
When I was married in the middle of divorce
I threw away the many summons
with no repercussions.
Then as a teacher, I received the notices
every two years.
"Grandma getting mugged" worked like a charm.
Performing my civic duty was less important to me
than leaving a classroom of second graders
for 4 weeks or more.
Today I am retired
would likely volunteer if I only could
for the following cases:
Haven't been to Florida in ages,
Georgia's 'always on my mind'
NYC's a path train away,
If need be, Bedminster's in my own backyard.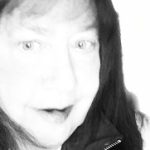 pattyv
Characterizations: funny, moving, well written