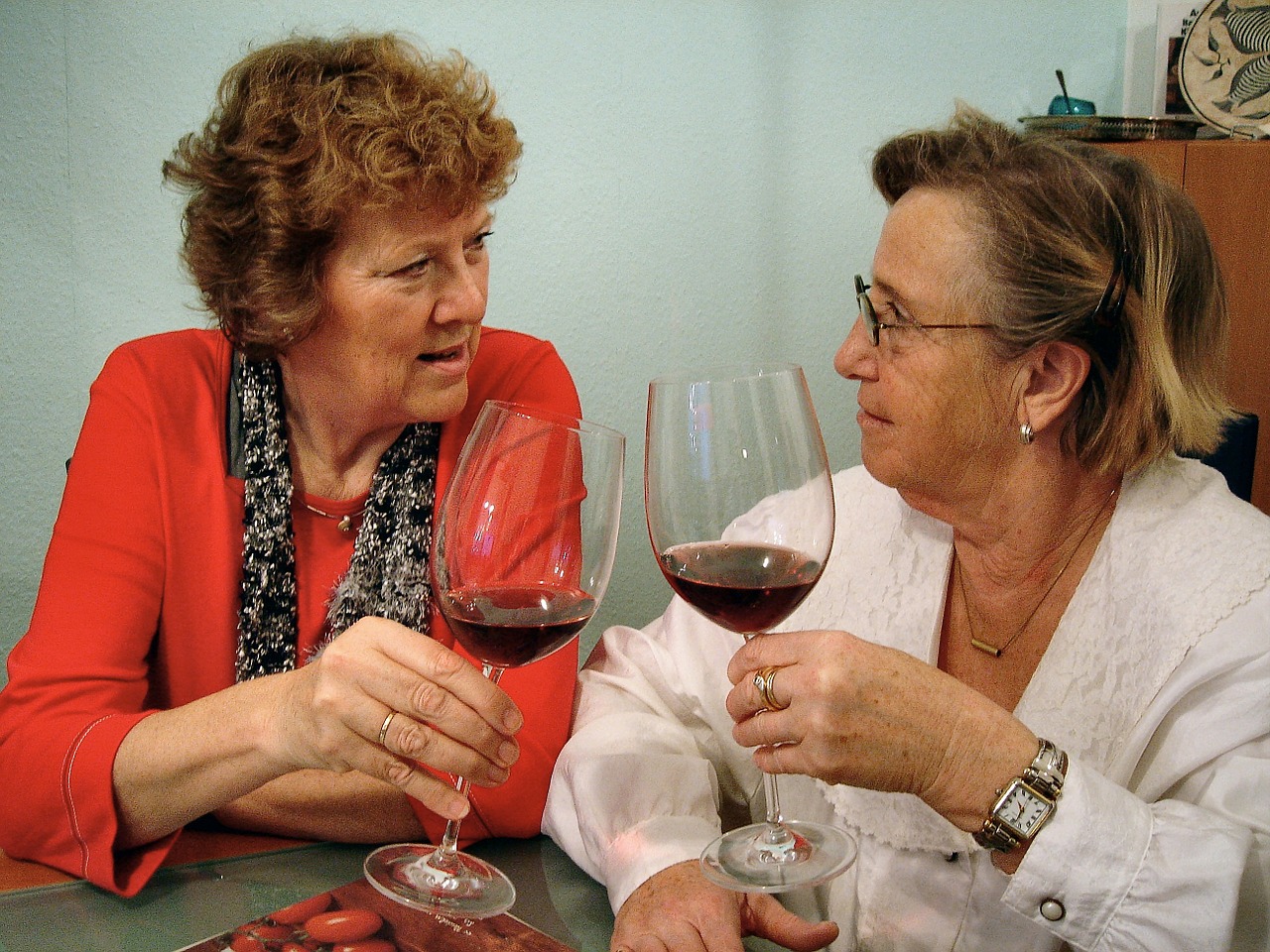 Foreword: How fitting that in trying to find images for this story, I came up with almost none except the one here. In searching "older women," I found homeless women and those from the developing world. Not that these images are bad in any way, they just don't fit. Here's the actual story.
We were aware that it was bound to happen someday, but it sneaked up on us unexpectedly.
We were aware that it was bound to happen someday, but it sneaked up on us unexpectedly. About 10 years ago, when we were in our mid-50s, my woman friend Marcia and I agreed to catch up with each other by meeting for a drink. There was a newer bar attached to a fancy steakhouse in downtown San Jose, and they supposedly made great cocktails to suit Marcia and creative mocktails to suit me.
We enjoyed going up to the bar, sitting at a table in the middle of the room, and the time we spent chatting, until about 90 minutes after we arrived, when we looked at each other and stopped cold. The bar was full of men, all around us, and yet for that 90 minutes, none had approach us, none had bothered us, none had spoken to us at all. We had made the transition to being invisible.
I remembered being in my 40s and divorced, and being in social clubs that threw the women out once they turned 50. Bad for business. Now it was my turn to feel obsolete. However, after a few months of being disturbed about this, I started noticing the advantages. I didn't have to ask restaurant hostesses if I could wait near the door instead of in the bar if I didn't want to be disturbed. At work, when a younger woman asked, "Ken has been hitting on a bunch of us. Has he tried to hit on you?", I could say no, with some relief. The men at work would talk to me as a colleague. Professionally, I was no longer a threat. In many scenarios, people simply didn't see me, and I could go where I wanted and do what I wanted.
Ten years after the bar incident, life is more nuanced. I still enjoy the freedom of invisibility–when I want to navigate the world on my terms. And, older women, and men as well, now have more options. There are a lot of dating websites for women my age (I've never used them so I don't know if they are any good). This afternoon I saw Jane Fonda being interviewed by Judy Woodruff, and I love watching Helen Mirren in anything. They are out there doing what they do and saying what they want to say. I take inspiration from them and my many brave, active friends from 60 to 90 who are learning new things and engaging with the world.
Marian
I have recently retired from a marketing and technical writing and editing career and am thoroughly enjoying writing for myself and others.
Characterizations: been there, right on!, well written