"Tyrants fear the poet."                                   Amanda Gorman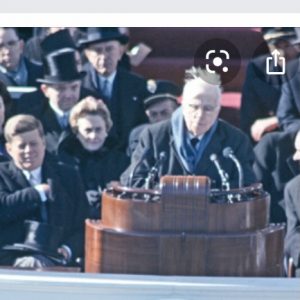 JOHN KENNEDY and ROBERT FROST
Inauguration Day 1961,  the handsome young president and the weathered New England poet,   both hatless in the DC January chill.
"The land was ours,  before we were the land's…"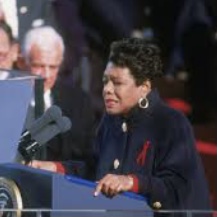 BILL CLINTON and MAYA ANGELOU
Inauguration Day 1993,  the charismatic president and the incomparable Black poetess who taught a nation to rise.
"The Rock cries … You may stand upon me."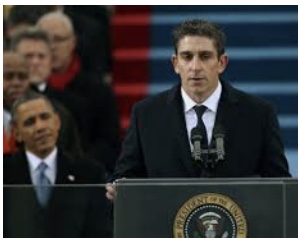 BARACK OBAMA and RICHARD BLANCO
Inauguration Day 2013,  the first Black president and the first Latinx and first gay inaugural poet.
"The  'I have a dream'  we keep dreaming."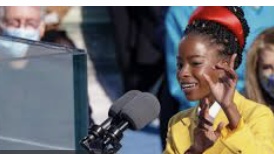 JOE BIDEN and AMANDA GORMAN
Inauguration Day 2021,  the new president pledging to heal us,  and the young poet inspiring us.
"For there is always light,  if only we are brave enough to see it – if only we are brave enough to be it."
Bless all our the poets,  Lordy knows we need them.
Dana Susan Lehrman
Footnote:  In 2010 President Obama presented Maya Angelou with the Medal of Freedom.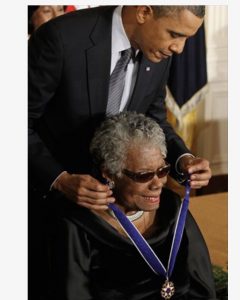 Dana Susan Lehrman
This retired librarian loves big city bustle and cozy country weekends, friends and family, good books and theatre, movies and jazz, travel, tennis, Yankee baseball, and writing about life as she sees it on her blog World Thru Brown Eyes!
www.WorldThruBrownEyes.com
Tags: Poets, Poetry, Inaugurations
Characterizations: moving, well written