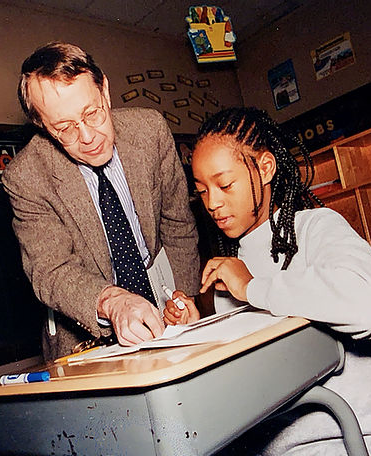 Growing up in Detroit, I attended an integrated, large elementary school which encompassed grades K-8. At that time, the curriculum was excellent, but even during the years I attended, 1958-1963, it was already over-crowed and I began kindergarten the February after turning 5, as they had split sessions to accommodate the large numbers of students. Summer school attendance was common.
In 1962, girlfriends and I canvassed the neighborhood to raise support for the tax that underwrote the school system, but the vote went down to defeat. My parents, and many others, knew this was the death knell for superior education in Detroit and "white flight" was underway. We moved to a neighboring, lily-white suburb on October 1, 1963.
My new school system wasn't as good as my former one. In 6th grade, we had one term of "new math". I had already studied "new math" the previous year. In high school, there were no AP level classes, only three "honor" level classes (I took English, was invited into Science, but then couldn't have taken four years of a foreign language, which I preferred, so declined Science, which wouldn't effect my major in college anyway).
With no increased tax money, the school system in Detroit rapidly deteriorated. That was my first taste of inequality.
Brandeis had no Education Department. I was a Theater major. In addition, I wanted to qualify for my teaching certification. In order to do that, I had to student teach during the first semester of my senior year, take various psychology courses as well as a course on theories of education in the US (the open classroom was in vogue at that moment). It was in this class, in 1973, that I was introduced to the teachings of Jonathan Kozol.
He was native to the area, graduated from Harvard in 1958, won a Rhodes Scholarship to study at Oxford, but didn't complete his term. He went off to Paris to learn to write. Upon his return to Boston, he got a teaching job in the Boston Public Schools. He was fired for teaching a poem of Langston Hughes, as he described in his first book, published in 1967, "Death at an Early Age". He came home to Newton (where I happen to live) to teach and became active in the Civil Rights movement.
He is now one of the leading thinkers, writers and advocates on the problems of inequality in education. He has written ground-breaking, award-winning books on the subject. His basic thesis is that one's location of birth shouldn't be the determinate for spending on, or quality of education for any given child. It is criminal.
He remains actively involved in the fight to bring equality of quality education across the spectrum for children, regardless of where they live. A good education is the basis for a decent job and upward mobility. Despite years of "good intentions", statistics prove that schools are MORE segregated now, due to red-lining and the economics of years of Conservative politics than ever before. I read an article in the New York Times recently that posits that the tax code even favors Whites over Blacks.
Despite good intentions, the "No Child Left Behind" Act, which established base-line testing, created a situation where teachers are forced to "teach to the test" each year or lose school funding. Students don't learn in the same way or by the same modality, so standardized testing can't be the method to determine what is working across all demographics. It is forcing square pegs into round holes. With spending inequalities, the arts are usually the first programs that are cut, but those enrichment programs bring out creativity and are usually rewarding for all children. Certainly, students need to be proficient in reading and math skills, but they also must have an outlet for expression.
And on a personal note, Kozol's nephew was a long-time member of the Rose Board of Advisors with me; one smart lawyer and fellow Brandeisian! They are a distinguished family of deep thinkers.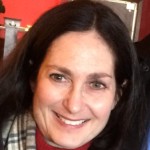 Betsy Pfau
Retired from software sales long ago, two grown children. Theater major in college. Singer still, arts lover, involved in art museums locally (Greater Boston area). Originally from Detroit area.
Characterizations: moving, right on!, well written