Are humans unique in their need to always find someone to whom they can feel superior?  It seems like the non-alpha dogs in a pack realize that they are not the alpha dogs, but they don't seem to then find another dog which they are, in turn, better than.
I don't need more money and I don't need more "stuff".
As I thought about this prompt, I looked for a song that I could relate to it.  I thought first about Dylan's "My Back Pages", with the lines "A self-ordained professor's tongue too serious to fool,
Spouted out that liberty is just equality in school."  But then it hit me that a better reference was to a not-so-well known song by Arlo Guthrie, in which he talks about "the last guy", the person who has no one to feel better than:
Thanks to an invitation from the Harvard Club of Sacramento, I have been reading the latest book by Michael Sandel, "The Tyranny of Merit".  He chronicles the rise of meritocracy as a justification for inequality, and talks about the hubris of those who are on top and the reaction from those who are not on top to that hubris, which has led to the rise of the Tea Party, and to the damage done to our country over the  last four years.  He talks about the feeling on the part of the "haves" that their position is totally explained by their hard work and their intelligence, with little or no recognition that family and sheer luck have contributed greatly to their success.
I am only about two-thirds of the way through the book, so I have not yet discovered Sandel's proposed solution to the problems of meritocracy.  But as I have read, it occurs to me that there are many ways to describe inequality.  I was always the best student in my classes from grade school through high school, and perhaps a little too cocky about it at the time.  Then I got to Harvard, and discovered that there were a great many people there who were much better prepared, at least, than I was.
There were always people who were better athletes than me.  There are a great many people who are taller than I am, which I believe gives them an advantage in running for elected positions and in corporate politics.
And there are certainly many, many people who have more wealth than I will ever hope to have.  I wonder, however, if we Americans are much too focused on wealth and possessions.  I would venture that many Europeans, despite having less wealth than Americans, are superior to us in a more important respect – happiness.
I am happy now.  I'm comfortable, I don't need more money and I don't need more "stuff".  And if having a little less can help someone else to have a little more, I'm OK with that.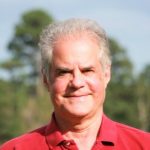 Jeff Gerken
Characterizations: moving, right on!, well written