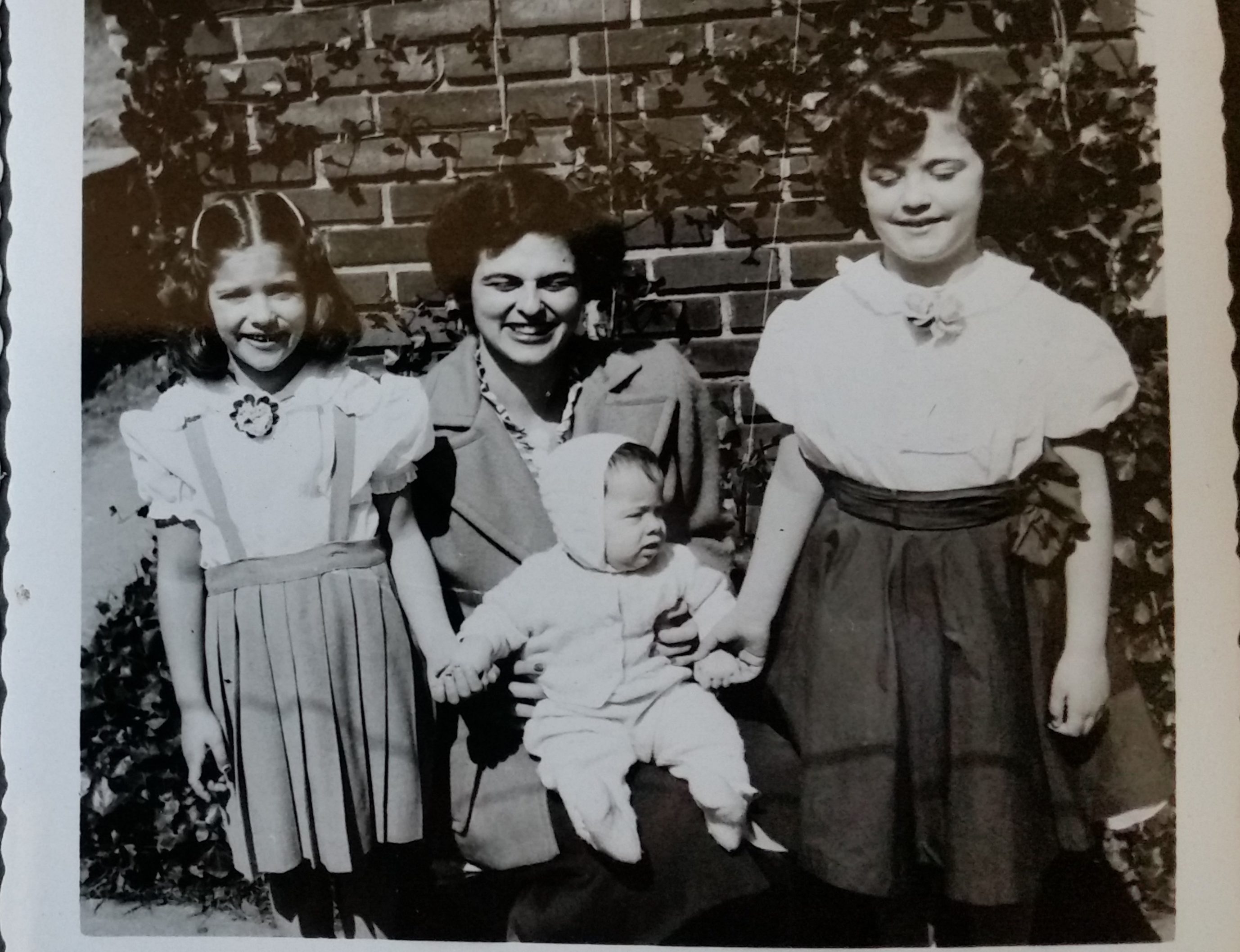 In 1961, Elvis sang "Little sister, don't you do what your big sister done." But I was always trying to do what my big sisters did.
In 1961, Elvis sang "Little sister, don't you do what your big sister done." But I was always trying to do what my big sisters did.
I am the youngest of three girls, the baby of the family. I was very happy to be in that spot most of the time, although I wanted to tag along with them when they were teenagers and they wouldn't let me. If only I hadn't been quite so much younger. But that's not a birth order problem, it's a family spacing problem.
My oldest sister was The Brilliant One. My middle sister was The Beautiful One. But all I had to do was be The Baby. I was smart (which I knew) and I was pretty (although I didn't know it until later), but I didn't have to be The Most anything. So there was a lot less pressure on me than on either of my sisters.
The two of them were only nineteen months apart in age, and very competitive with each other. I know my oldest sister was annoyed that they generally both got to do things at the same time, whether it was having the same bedtime when they were little, or wearing stockings or having a later curfew when they were older. My oldest sister fought to get privileges for herself, and didn't think it was fair that when she succeeded in getting them, my middle sister got them too. It seemed especially unfair because when they fought, my mother would tell my oldest sister that she should give in, no matter who was right, because she was older. So she got the burdens, but not the benefits, of being the oldest child. And because she was still so young when my middle sister was born, she didn't have any memory of the joys of being the only child.
As the youngest, born when they were 7 and 5 ½, I also got the benefit of anything either or both of them had experienced or negotiated with my parents. When I said at age eight that I wanted to drop out of Hebrew school, my parents didn't object because they had already been through that whole scene with my sisters. The stockings, the curfews, even birth control pills, were things I didn't have to argue about, they had already been there. The only area where I had to forge my own path was drugs, because my sisters had grown up before the drug explosion of the late sixties, and hadn't partaken. So this was a new one for my parents. But we muddled through it eventually. It just made me appreciate even more what my sisters had done for me in every other area.
I was so much younger that they never felt competitive with me, except perhaps regarding the amount of attention we each got from our mother. My middle sister told me at one point that I had ruined her life by being born, although she later denied it. I do know she felt very aggrieved at being the middle child, believing that she got less attention than either of her sisters. There is a poem that we learned when we were young, although I don't know where it came from. It was by someone named Ethel M. Kelly, and was called "The Middle Child." It described how, when company came over, they fussed about how cute the baby was, and how grown-up the oldest sister was, and ignored the middle child. The lines that I still remember to this day, probably because they were so often recited by my middle sister, went like this:
Although my name is Marguerite
And Marguerite means pearl
Nobody thinks that I am sweet
'Cause I'm the middle girl.
The last stanza of the poem says that when the narrator has her own family, she will send for only the middle child to come downstairs and be shown off to company. In fact, my middle sister went even farther than that narrator, deciding that since she didn't want to inflict the burden of middle-childness on anyone else, she would have only one child herself. That way her child wouldn't suffer from any sibling rivalry.
So, do the three of us fit the birth order stereotypes? I never knew what these stereotypes were before writing this story, so I had to do some internet research.
I would say that my oldest sister fits the firstborn pattern of being diligent, conscientious, and reliable. She would never goof off if there was work to be done (unlike me!). She is definitely a high achiever. She was valedictorian of her high school class, magna cum laude in college, first in her class in law school, and has risen to the very top of her profession. I don't think she will ever retire, because she knows nobody else can do her job as well as she does. She also sees it as her responsibility to keep our family together, and we all appreciate her doing so. She does tend to take charge, but I wouldn't call her bossy.
My middle sister always thrived on friendships rather than getting her validation from the family, just as the stereotype suggests. People always like her, so I guess you could call her a people-pleaser. Her communication skills are excellent, and she can always get people to do what she wants and make them think it was their idea. She was very popular in high school and was part of a sorority of popular girls. She was head majorette of the twirling squad, and later was crowned Cherry Blossom Queen in a New Jersey beauty pageant. She went on to become a therapist and life coach, which is the perfect career for her. It makes me wonder now if all therapists are middle children.
I don't think I fit the stereotype of the lastborn child. I was not terribly sociable growing up (although I am now), and I certainly was not manipulative or an attention-seeker. A website I looked at said that youngest children are known for feeling that "nothing I do is important," and I NEVER felt that way. In some sense, because I was so much younger, and both my sisters had left home by the time I was in eighth grade, I had some of the characteristics of being an only child. This same website said that only children are mature for their age, perfectionists, conscientious, and diligent, and I think I was all of those things growing up. I was definitely mature for my age, because I learned so much from watching my sisters and trying to be like them. I have always been a perfectionist, which I attributed to being a Virgo, but maybe it also comes from being a quasi-only child.
When the three of us compare our memories of growing up, they are often very different. Although we all experienced the same events with the same people, the view from each of our birth order spots doesn't look the same.
I always thought that three children in a family was the perfect number, probably because I liked my family so much. As a result, I had three children myself, and I still think it is the perfect number. None of my children fit the birth order stereotypes at all . . . but that's another story.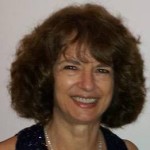 Suzy
Characterizations: funny, moving, well written