My sister Laurie spent the last two years of her life in a Rockville, MD nursing home –  at 59 she may have been the youngest patient there.  I was Laurie's medical  decision-maker then and eventually her court-appointed legal guardian.
Laurie was strikingly beautiful, her looks and her persona unforgettable.  I always thought of her as truly a Renaissance woman – a gifted artist and an avid museum-goer,  a wonderful cook and a green thumb, fluent in several languages, a writer and reader of poetry, a teller of jokes,  holder of a Harvard PhD,  and an NIH research biologist.
But the ravages of end-stage multiple sclerosis had compromised that body and that mind.
Danny and I drove down from New York to see her as often as we could,  and each time my heart broke a bit more seeing my once vital sister now so frail,  so diminished,  so small in her large hospital bed.
Grateful  for small blessings,  we would take her outdoors and push her wheelchair around the beautiful grounds, pointing out the flower beds and the chirping of the  birds,   We talked and we sang to her,  but Laurie, who had once been so clever, so articulate, so opinionated and sometimes so argumentative, now barely spoke.  Yet once when Danny told a joke, she laughed,  but whether she really understood us,  we couldn't know.
As Laurie's guardian I was called by a nurse or doctor or social worker almost daily with questions and reports about her appetite, her weight, her temperature, a proposed change of meds, or any new problem.  I would usually defer medical questions to the wonderful nursing staff who I came to know and trust,  and I went down to Rockville regularly to attend meetings with her treatment team and eventually her hospice team.
My sister died on July 22, 2015 at the age of 61, and although her death was expected and her suffering had ended,  I grieved and I grieve still.
But I'll be ever grateful for those who helped us through that terrible time – in Maryland all the compassionate caregivers at Potomac Valley Nursing Center,  and the wonderful JSSA hospice team,  and in New York our friends and family and my rabbi who comforted and advised me when I had some hard decisions to make.
Mr Rogers told us in times of tragedy to look for the helpers,  and we found them.
I read this at Laurie's funeral.
SISTER
My poet-sister,  silent now,  let me be your voice.
I'll speak of the child you were,  the sweet girl-child with the ten-year bigger sister.  Was I too busy then with my urgent teenage needs,  too busy for a little sister?
"When you're five,  you'll grow another toe."  I said.  Was I cruel to tell you that?
But I read to you,  again and again,  all your favorite books  – The Most Wonderful Doll in the World who had so many beautiful dresses,  and Heidi who went to live with her grandfather in the mountains,  and Horton the elephant who heard a tiny Who.
And I took you window shopping and told you all my secrets.
"These are the dishes I'll buy when I get married.",  I said knowingly at 16,  showing you the ones with the berry pattern that I liked best.
And then for weeks you pestered  me.
"Take me to Macys again,"  you said,  "to see your berry dishes."
But that I could, my little sister.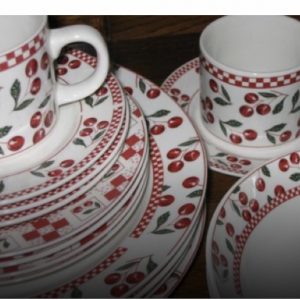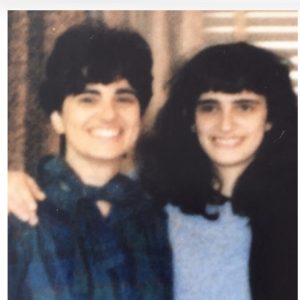 – Dana Susan Lehrman
Dana Susan Lehrman
This retired librarian loves big city bustle and cozy country weekends, friends and family, good books and theatre, movies and jazz, travel, tennis, Yankee baseball, and writing about life as she sees it on her blog World Thru Brown Eyes!
www.WorldThruBrownEyes.com
Tags: Sisters, Multiple Sclerosis, Nursing Homes
Characterizations: moving