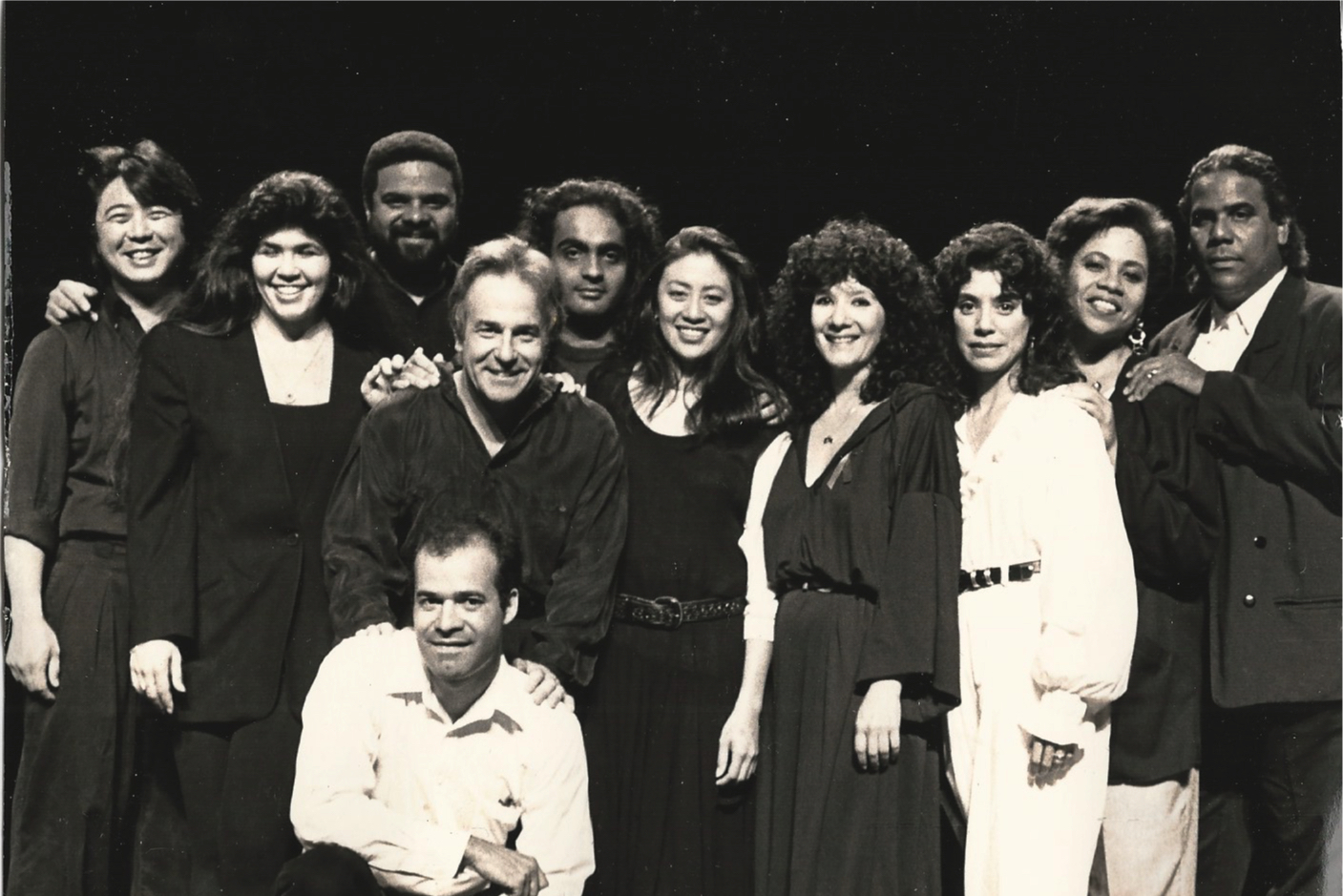 Photos of families, couples, and mobs, shuttered or pixilated images preserve decades of life, love, and memory, chaos captured, order performed. Random or planned, group photos reflect group purpose.
We gathered to chronicle the choking, smoke-filled days and siren-screaming nights of '92, to project a cinematic family photo, to replicate violence against a lone black man, to trace the source of rage at injustice over abusive acquitted authority.
We recited text, struck LAPD tableaus, snatched court proceedings, sketched out Rodney King, a white suburban jury, and Los Angeles on fire. On purpose, I played the only white guy on stage.
#  #  #
RetroFlash
Charles Degelman
Writer, editor, and educator based in Los Angeles. He's also played a lot of music. Degelman teaches writing at California State University, Los Angeles. 
Degelman lives in the hills of Hollywood with his companion on the road of life, four cats, assorted dogs, and a coterie of communard brothers and sisters.
Characterizations: moving, right on!, well written